Mon., July 30, 2012
Warm water closes Yellowstone rivers to fishing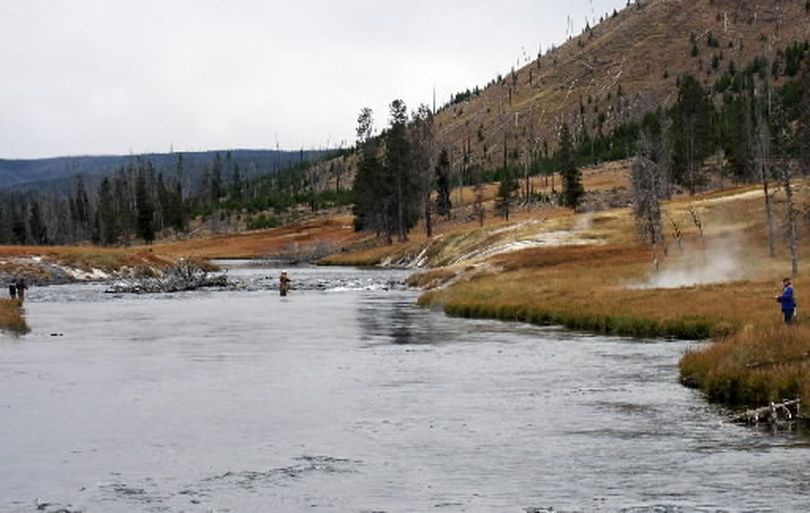 FISHING -- A week after an unrelenting heat wave forced Montana to put restrictions on three rivers, Yellowstone Park officials have announced they're closing fishing on portions of three rivers because of unusually warm water temperatures.
Starting Wednesday, park officials will prohibit fishing on the Gibbon River below Gibbon Falls, Firehole River below Keppler Cascades, and the Madison River.
Last week, Montana restricted fishing to early-day hours before 2 p.m. on the Smith, Dearborn and Sun Rivers.
The reason is water temperatures ranging into the high 70s — too warm for trout. Warm weather, hot water from thermal features and low stream flows all are causing the water to warm up.
Warm water can be stressful or even fatal for trout.
Yellowstone officials say the forecast calls for more warm weather and that could cause additional areas to be closed to fishing.
---
---