Wed., June 13, 2012
Extra trout stocked for Fathers Day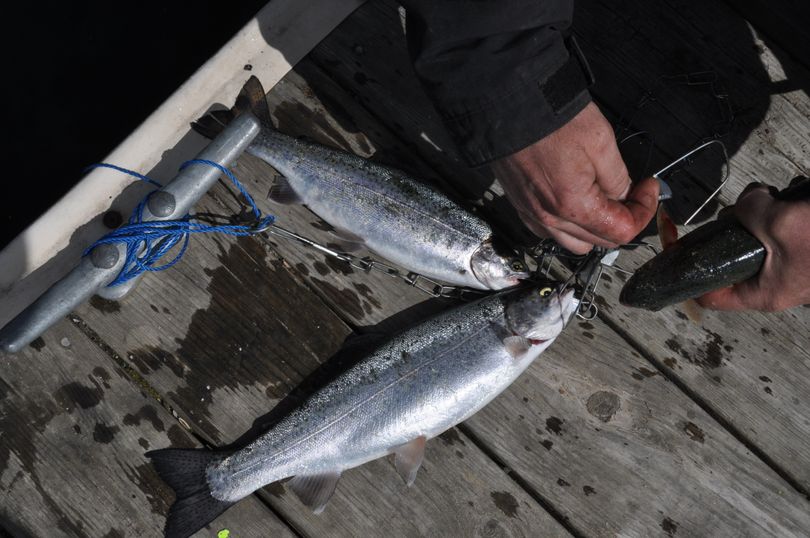 FISHING – Williams Lake south of Cheney is getting spiced with a late plant of 365 triploid rainbows this week to help perk up the fishing for Father's Day weekend.
Williams is among 14 lakes in the state getting supplemental hatchery plants for the weekend, said Chris Donley, Washington Department of Fish and Wildlife Inland Fish Program manager.
The triploid trout are sterile rainbows that average one-and-a-half pounds each. Anglers say the fishing at Williams has continued to be good even without the extra fish.
The 5,000 trout being stocked across the state this week are in addition to about 42,000 triploids stocked in 117 lakes across the state earlier this year.
Fishing licenses can be purchased online.
Fish stocking details, by county and lake.
---
---