Mon., March 12, 2012
Wolf numbers stabilize in Yellowstone; elk dramatically reduced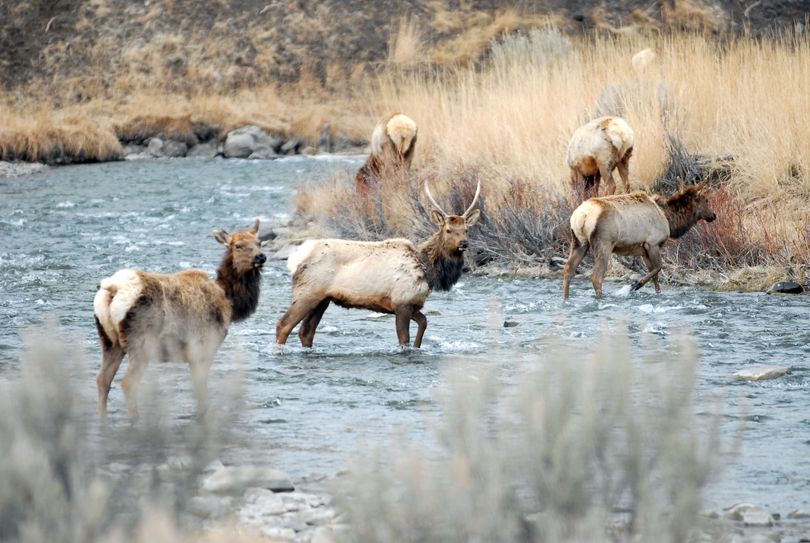 WILDLIFE -- Yellowstone National Park officials say the park's wolf population has stabilized at about 100 wolves over the last two years.
The Billings Gazette reports that represents about a 60 percent reduction from 2007 wolf numbers as elk populations have also declined.
In December, Yellowstone officials said the herd numbered just more than 4,600, a drop from their peak of 19,000 decades. Most people agree that 19,000 elk was too many for the area. The current elk population, however, is cause for concern to many hunting groups outside the park.
The largest Yellowstone wolf pack last year was the 19-member Molly Pack that usually stays in the Pelican Valley in the park's interior.
But officials say a lack of snowfall made it harder to kill bison so the pack migrated to the Lamar Valley.
That forced competition with wolf packs already in the area, and officials say six wolves with radio collars have been killed in pack rivalries.
Officials estimate about 25,000 visitors to the park last year saw wolves, mainly in the Slough Creek and Lamar Valley regions.
---
---