Thu., May 10, 2012
Tonight: Get the skinny on climbing gear from Black Diamond rep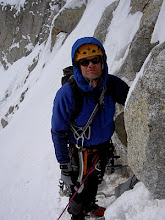 CLIMBING -- Learn the Nuts & Bolts of climbing gear from Eddie Whittemore, a highly regarded Black Diamond sales rep, TONIGHT, 7 p.m., in a free program at Mountain Gear Retail Store, 2002 N Division St.
The informal-informative presentation will cover how climbing gear is manufactured, how it is tested and the standards; then a bit about caring for gear to make it last, and when to retire it for safety.
A Q & A session will conclude the evening.
Whittemore invites you to bring your gear and your questions.
---
---