Thu., Nov. 8, 2012
Local hunter rallies to salvage non-residents' botched guided hunt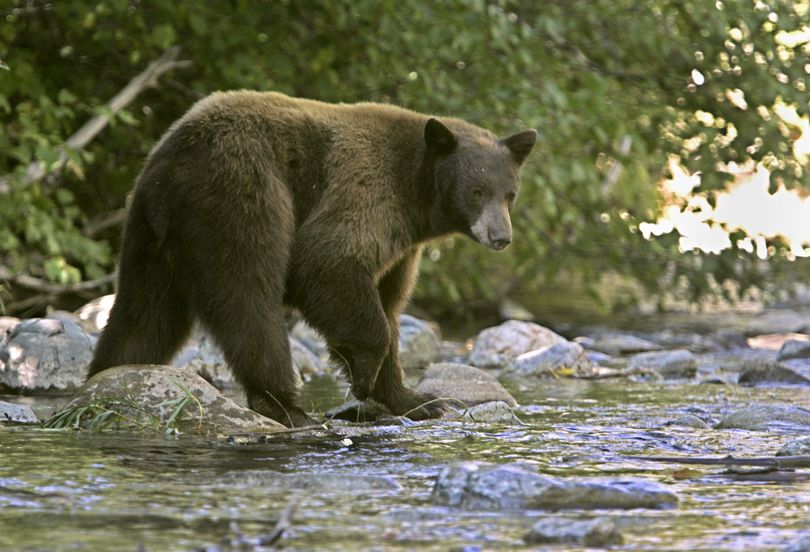 HUNTING -- It's buyer-beware when paying money to an outfitter for a big-game hunt, especially when the deal is made online and payment is in person without going through a safety net such as PayPal or a credit card.
I give examples of hunters who say they've been burned by a Spokane-area man who advertises a hunting service on eBay in today's outdoors column.
Note: since my column was published, Sean Siegel's eBay ad for a 2013 7-Day Eastern Washington Elk Hunt has been removed.
One of these disgruntled hunters was able to salvage his trip from California through the generosity of a local man who heard of his plight at a restaurant. I din't have room in the column for "the rest of the story:"
In 2012, Jeff Hunt of Modesto, Calif., and a friend booked a five-day bear hunt. First problem: Local hunting facilitator Sean Siegel had promised that for the price of $1,000, he would set the hunters up with a place to hunt, complete with tree blinds.

"I have it in writing," Hunt said. "But he sets us up in a ground blind. I'm glassing through the trees at daylight and I see lady doing dishes through her kitchen window. There's a road right there. Another house. A school bus. I have a .300 Win. Mag and I'm afraid to shoot the thing."

The clincher: Siegel later gave the men directions to timber company land on Mica Peak, but he never told them they were required to have an Inland Empire Paper Company access permit. A company security guard caught them, booted them off and called Fish and Wildlife police.

"We went to a restaurant, and we're all pissed off about getting ripped off by this hunting guide, and somebody we don't know from Adam hears us and offers to take us hunting," Hunt said.

"The next morning he drives us all the way north near the Canada border and we saw several bears. We didn't shoot one, but at least we saw some. The best part of our hunting experience was through a guy who wouldn't take a dime for what he did for us."
---
---