Mon., Nov. 12, 2012, 6:07 a.m.
Dog owners beware: wolf trapping season to open
PREDATORS -- For the second year, wolves will be join furbearers as targets during Idaho's winter trapping season.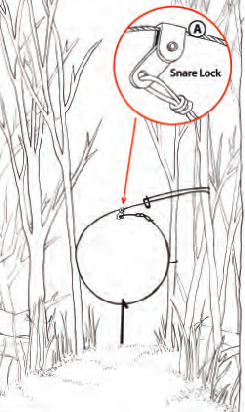 Although trappers must take a course in safe techniques before they can purchase a wolf-trapping license, bird hunters and other people who let their dogs run freely in the wilds of the Idaho Panhandle should familiarize themselves with techniques for releasing a pet from a foothold trap or neck snare.
The wolf trapping season is set for Nov. 15-March 31 in most of Idaho's Panhandle zone. The exception is that wolf trapping is prohibited in hunting units 2 and 3, which generally includes the region from Priest River and the west shore of Lake Pend Oreille south to the Coeur d'Alene area.
The rules are fairly liberal for wolf trappers:
Trapping regulations prohibit traps from the center and within 5 feet of center line of all maintained designated public trails and from the surface and right of way of all maintained designated public roads. Ground traps are prohibited within 300 feet of any designated public campground, picnic area and trailhead.

Idaho's point of view is that hound hunters, hunters with bird dogs and other pet owners have a responsibility to keep track of and maintain control of their pets. Perhaps a good pair of wire cutters should be on your belt, too.
Releasing a pet from a snare trap can be tricky. Dog owners should bone up for the possibility.
This website has the best information I've found.
---
---