Sun., Nov. 25, 2012
Snowy owl hanging out near Mt. Spokane High School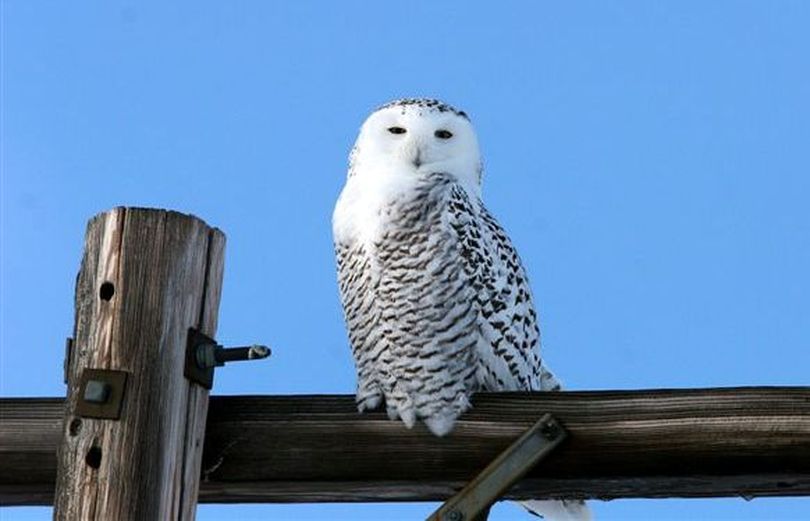 WILDLIFE WATCHING -- Local birders have been watching a snowy owl for the past few days in the Spokane Valley. After a long winter migration from the arctic, it's taken a shine to the Mt. Spokane High School area.
"The Snowy Owl on Mt. Spokane Rd continues to feed successfully in the field across from Mt. Spokane High School," Terry Little said after his Friday outing, noting that the owl perched once on the school. "It is also beginning to perch atop a small silver barn behind the house across from the school."
On Saturday, Ron Dexter said the snowy owl was still hunting from the Highway 206 light and power poles right in front of the High School. "It appears to be a juvenile female--heavily barred on wings and front," he said. "It is not disturbed by auto traffic. It is hunting a CRP parcel on the south side of the road."


---
---