Wed., Oct. 10, 2012
5 deer dead in Lincoln County poaching spree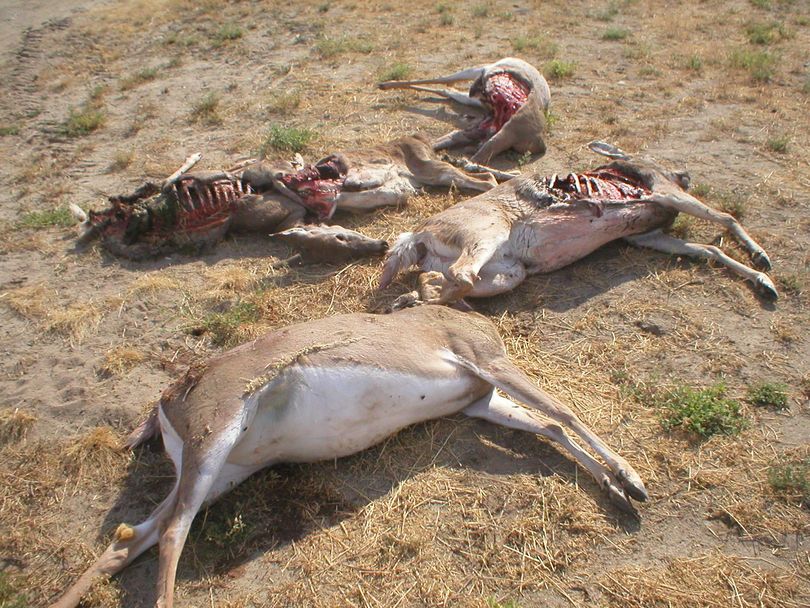 POACHING -- Five deer were shot, killed and left to rot north of Reardan around Oct. 4, Washington Department of Fish and Wildlife police said today.
It's the second five-deer spree-poaching case the agency has investigated in the Spokane Region in two weeks.
The Lincoln County deer included three bucks and two does shot with small-caliber firearms in and near an alfalfa field.
In late September, five whitetails were found dead in another case north of Spokane Valley after spotlighting activity was noticed near the intersecton of Farwell and Peck roads. Two fawns in that case had been run over by a vehicle; the others shot.
It's honorable to rat on scumbag poachers, but you can also earn hefty rewards or bonus points offered for information leading to arrests in these cases.
Call the agency's regional office in Spokane, (509) 892-1001.
---
---