Mon., April 1, 2013
Cougar kittens evade coyotes at Elk Refuge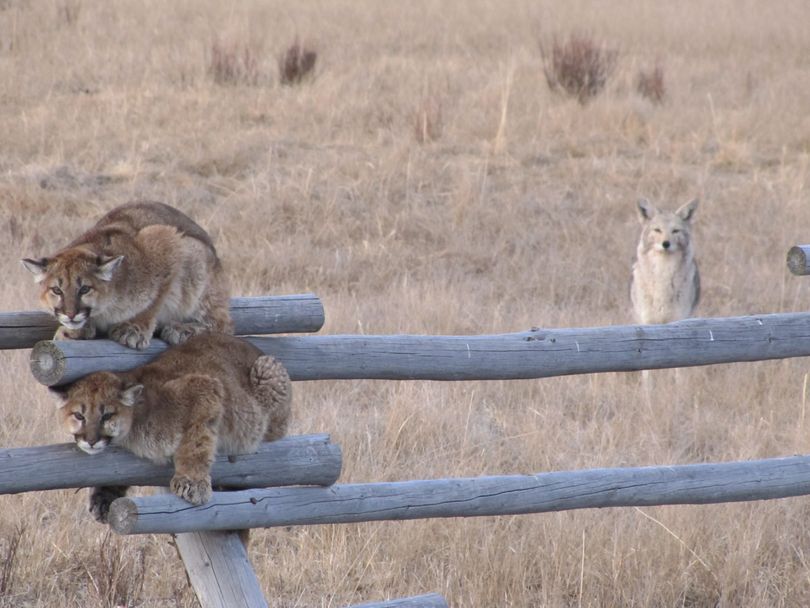 WILDLIFE WATCHING -- Where's a good tree when you need it?
Two cougar kittens used their climbing skills and a wooden fence to evade five coyotes on the National Elk Refuge near Jackson, Wyo., as shown in a series of photos by U.S. Fish and Wildlife Service Outdoor Recreation Planner Lori Iverson.
Iverson witnessed a spectacular standoff between two juvenile mountain lions as the coyotes let the cats know they weren't welcome in the area. The mountain lions sought safety on a buck and rail fence for over an hour while the coyotes lurked in the background.
Here, one of the coyotes has moved in closer. Notice the flattened positions of the mountain lions.
Click here to see the rest of Iverson's photos.
---
---