Tue., April 16, 2013
Wolf-related bills alive but sputtering in Olympia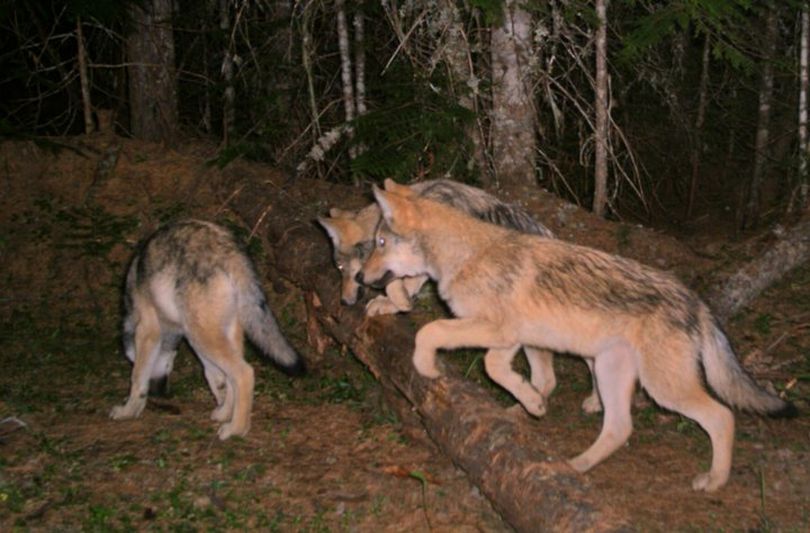 ENDANGERED SPECIES – A day before the Washington Legislature's deadline for bills to be considered by the opposite house, two wolf-related proposals are still alive.
But despite their merits and being approved by the state Senate, they're gasping in the House -- as a new crop of wolf pups is being born in dens across the East Side.
Senate Bill 5187, sponsored by Sen. John Smith, R-Colville, would allow rural dwellers to kill a gray wolf caught in the act of attacking or threatening livestock or another domestic animal, no permit required.
This bill, supported by Washington Fish and Wildlife Department biologists, would go a long way in reducing the public tension in northeastern Washington, where locals feel they are being unfairly saddled with the dangers and impacts of wolf recovery.
The bill has essentially died in committee, but Smith said it has a chance of being tied in with another wolf bill that could move.
SB5193, also introduced by Smith, would allow the State Wildlife Account to be used for compensating owners of livestock for damage caused by wolves. It also would create a new account to be used for livestock predation claims.
An important part of this bill would remove the condition in existing law that a livestock owner must raise livestock for sale to qualify for wildlife damage compensation.
---
---