Wed., April 24, 2013
Synthetic wildlife biology offers hope, poses questions
WILDLIFE -- Could genetic manipulation allow species to adapt to climate change or control an invasive species?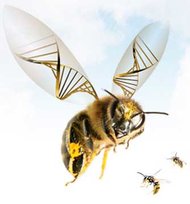 Could we bring back the passenger pigeon and other extinct speces? Would we want to?
This is just a sense of the future of wildlife management through the door opened by genetic engineering. Scientists took a step through that door recently at Cambridge University to examine the question: "How will Synthetic Biology and Conservation Shape the Future of Nature?"
Will synthetic biology help or hinder conservation efforts? This question was debated at the symposium organized by the Wildlife Conservation Society, but the answers won't come quickly.
More questions:
Could scientists change the biology of an organism to be more productive or enable it to grow in new environments?
Could we manufacture wildlife products like ivory in a lab?
Could the unintentional release of a synthetic organism destroy all the fauna in an ecosystem?
"This new science might ultimately be another one of the tools that we could use to save our threatened natural world – which some surmise is approaching its sixth episode of extinction," Revkin said. "Could we pool our intelligence with this new group of colleagues to finally turn back the clock on the demise of Earth's great diversity of life?"
Revkin concludes with three thought-stimulating articles:
---
---