Tue., Dec. 3, 2013
Climate change dampens wolverine endangered species listing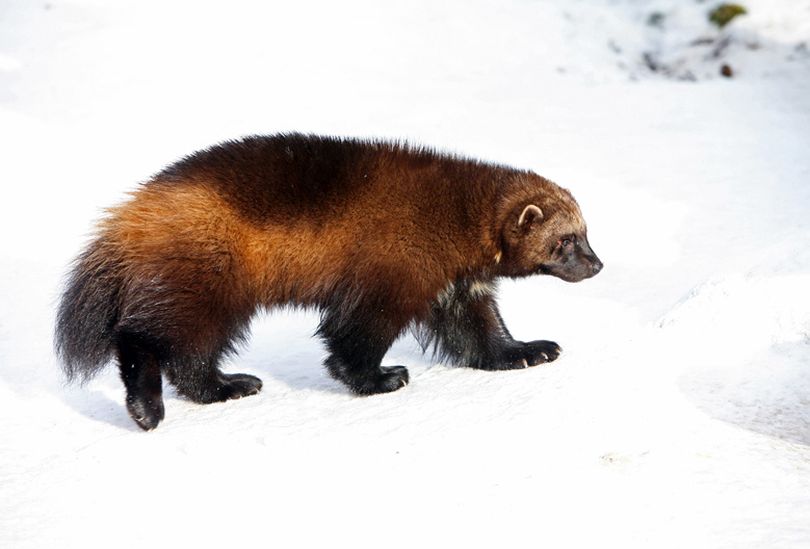 ENDANGERED SPECIES -- An organization of wildlife officials for Western states is asking the federal government to delay a possible listing for wolverines as a threatened species, which could mean an end to trapping outside Alaska for the animal's fur.
According to the Salt Lake Tribune, the Western Association of Fish and Wildlife objects to any listing based solely on fears climate change could shrink the wolverine's wintry terrain along the spine of the Rocky Mountains and other Western ranges.
"Climate change models are not a reason to list species under the Endangered Species Act," Bill Bates, a representative from the Utah Division of Wildlife Resources, told The Tribune.
Bates said the population of wolverines has actually increased since the time of European settlement, even though it's estimated fewer than 300 of the elusive, snow-loving carnivores roam the mountain ranges of the Lower 48 states.
"We can wait and see what happens with climate change in the next 20 to 30 years," Bates said.
Federal officials say they aren't trying to use the wolverine as a means to regulate greenhouse gases, but they say it's a fact climate change threatens the wolverine as much as it does the polar bear. The Interior Department listed polar bears as threatened five years ago because of loss of their primary habitat, sea ice, due to climate warming.
In January, the U.S. Fish & Wildlife Service proposed protections for the wolverine throughout the continental U.S. It opened a public comment period that's set to end on Monday.
Read on for more of the story moved by the Associated Press.
The Western Association of Fish and Wildlife asked the service to extend the comment period for three more months. It took the position during a Nov. 7 meeting in Salt Lake City.

The proposed listing was based in part on research showing wolverines rely on snow-covered terrain for 561/27 months during their denning season, between January and May 15.

"Wolverines are in the coldest and snowiest places in the Lower 48 during that time, and they also seem to use that area year-round," said Shawn Sartorius, a FWS biologist for endangered species.

Wolverines, famous for wandering long distance in tough conditions, were eradicated from the Lower 48 states by about 1920. Since then, animals from Canada have moved into Montana, Idaho, Wyoming and Washington state. Colorado and California each now have one male wolverine resident, federal officials said.

Sightings of wolverines are not uncommon in Utah as the animals move across the land. Utah, with its vast desert stretches between mountain ranges, is not ideal for the wolverine, and federal officials have proposed transplanting more of the animals in Colorado, Wyoming and New Mexico.

Wolverines are a cold-dependent species that can only decline as temperatures climb, and delaying a listing amounts to wasting time, said Kylie Paul of Defenders of Wildlife.

"We need to be moving forward and doing anything that would increase their chance of recovery," he said.
---
---