Tue., Dec. 3, 2013
Snow closes North Cascades Highway for season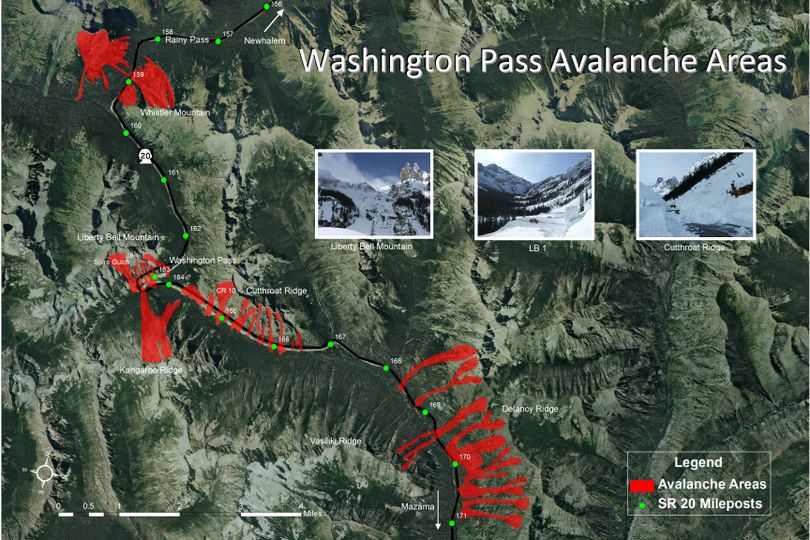 OUTDOOR TRAVEL -- After finding a 12-foot deep avalanche along a 150-foot stretch of highway below Liberty Bell Mountain this morning, the state Department of Transportation has decided to keep the North Cascades Highway closed for the winter, according to the Associated Press.
The state temporarily closed the mountain pass between Mazama and Newhalem on Sunday afternoon due to heavy snow and high winds. Road crews went back to assess whether the road could be safely reopened today, and determined it could not, said DOT spokesman Jeff Adamson.
He said other avalanche chutes along the highway were filled with snow and unstable.
The highway closes every winter due to avalanche danger. Most years, the highway closes sometime in November, although it remained open into early December several years in its 40-year history. Last year, it closed for the season on Nov. 19.
This year the highway -- a gateway to North Cascades National Park -- reopened April 16, weeks earlier than last year because of a thinner snow pack.
---
---