Tue., Dec. 3, 2013, 7:38 a.m.
TransAm bicycle touring rides in the family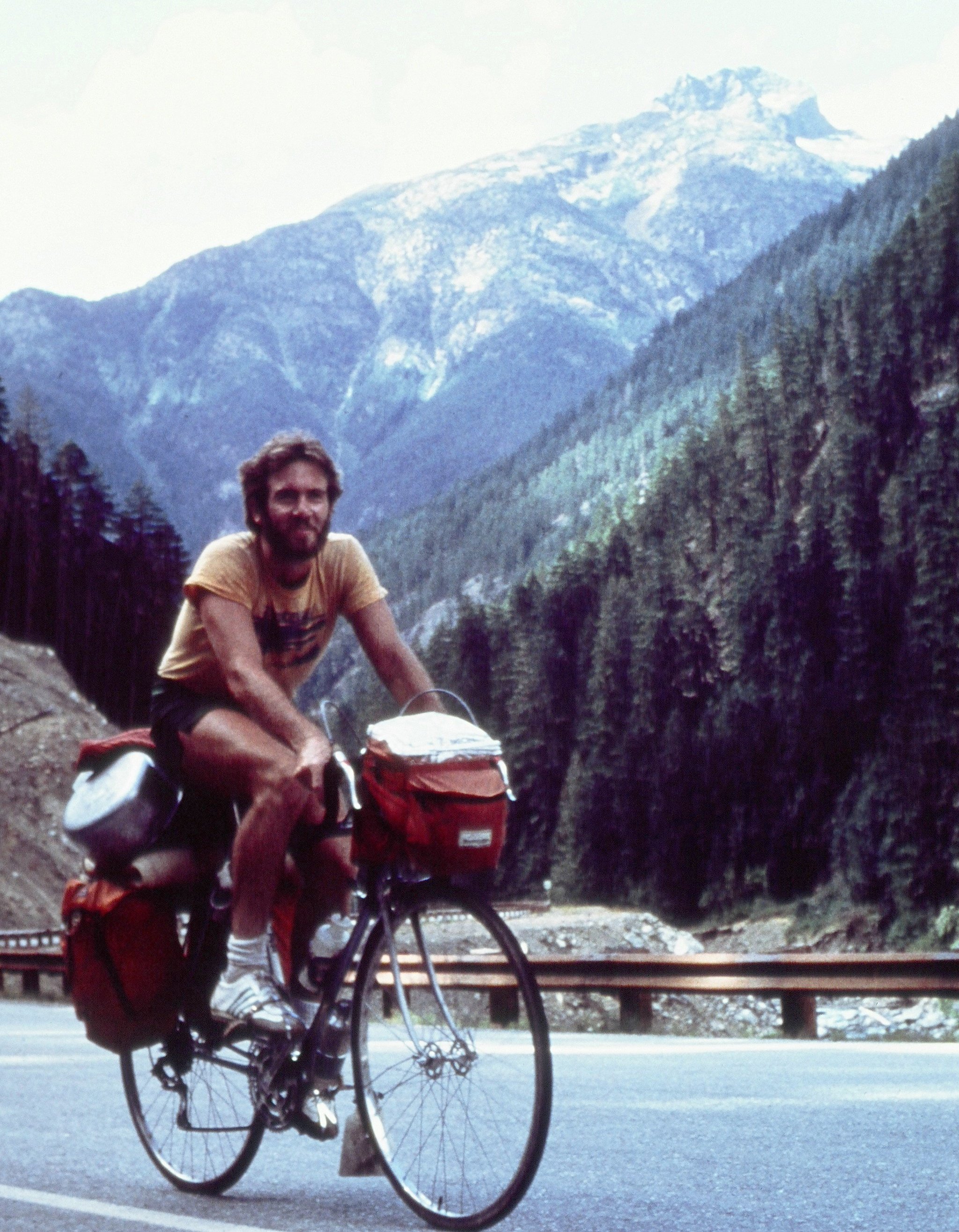 CYCLING -- Pedaling a bicycle across the United States is the equivalent of a graduate degree in American Studies, only you'll be in better shape than when you started.
I made the journey in 1976 betwixt college and career (left), and on Monday my daughter, Hillary, at the same age, finished her TransAm trip 37 years later.
My favorite youngest daughter and her cycling partner Katy Howell reached St. Augustine, Fla., completing the Adventure Cycling Association's Southern Tier Route across the USA. Hillary started riding in September from San Francisco to San Diego, and then eastward through Arizona, New Mexico, Texas, Louisiana, Mississippi, Alabama and Florida. Whahoo!
I told her it was going to be cold when she returns to Spokane at the end of the week. She said she'd wear wool socks under her Chacos.
My main word of advice to Hillary before she departed was to focus on the people, not on making the miles. She and Katy excelled at meeting people. They have a trail of friends now.
Following is Hillary's first look back at her travels in a post after reaching the Atlantic:
After 2 months and over 3,000 miles of blood, sweat, and gears (and tears!), I finally made it to the Atlantic Coast on my bicicleta! It has been a truly profound experience - traveling with only women in a part of the US that is so different from my Washingtonian bubble of a reality that it felt like a completely different country. I never ceased to be blown away by the incredible hospitality we encountered... countless people who accepted us as complete strangers into their homes... who provided us with the luxuries of a warm shower, a fresh,fluffy towel, or a home-cooked meal. The guardian angels who warned us of sketchy towns to avoid or gave us a lift when we got lost and ended up on gravel roads. Although many warned us of the crazies that were out to get us, we encountered only nice and gracious people. This journey has made me deeply appreciate my life and the freedoms I have - the freedom to travel, to be educated, to ultimately leave my home town and see a different state, or 8... Or the whole world! The access to fresh, local food... Access to recycling and composting and environmental awareness. But most of all, a self-confidence that I couldn't have acquired any other way. A belief in myself, and a belief in humanity... That humans are innately good. Thanks to all of you who helped me fulfill my dream. But now, I am looking forward to having more than 4 pairs of underwear!
---
---