Mon., Dec. 9, 2013
Aron Ralston, `127 Hours' figure, arrested on assault charges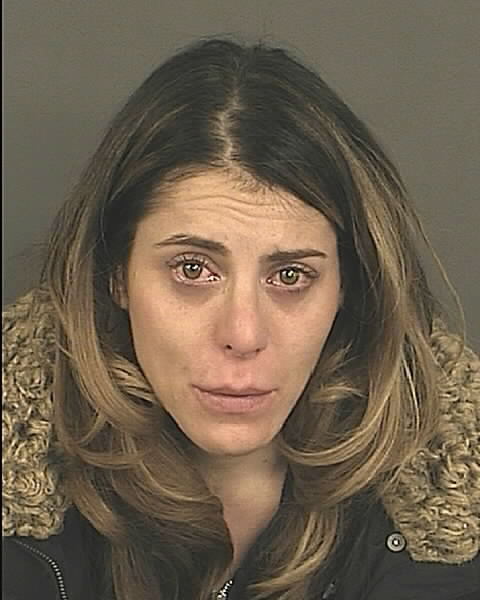 UPDATED 2:20 P.M. -- Ralston reportedly off the hook.
ADVENTURERS -- Aron Ralston, the Colorado adventurer whose self-amputation ordeal was made into the movie "127 Hours," was arrested in Denver on allegations of domestic violence after police say he and his girlfriend got into an altercation, according to the Associated Press.
However, TMZ has reported that charges against Ralston were dismissed while his girlfriend remained in jail.
Ralston and Vita Shannon were both booked Sunday on charges of assault and "wrongs to minors."
Police said the second charge is used when children are present during an incident but not necessarily hurt. Police documents say their 8-week-old child was present at the time of the altercation.
Ralston cut off his forearm to free himself from a dislodged boulder in a Utah canyon in 2003.
He was "canyoneering" — making his way down a narrow canyon — at the time. After five days with little food and water, he broke his arm and then amputated it with a dull knife to escape.
He detailed his struggles in a book, "Between a Rock and Hard Place," which was adapted into the Oscar-nominated "127 Hours."
Ralston became a celebrity, making inspirational speeches and championing environmental causes.
He also continued his adventurous life using prosthetics he helped develop. He completed a nine-year project to scale the highest point in all 50 states and became the first person to solo climb all 59 of Colorado's 14,000-foot peaks in winter.
Read on for more details about the arrest and charges.
There was no indication the infant was hurt. Family members said Shannon's mother has been caring for the child since the couple's arrest.
The documents allege Shannon struck Ralston twice in the back of the head with her fists and that he shoved her as she was leaving her apartment. The documents say they were arguing over another child of Ralston's.
The couple, both are 38, were scheduled to appear in court later Monday.
Ralston's attorney, Jeff Pagliuca, declined to comment. Booking documents didn't indicate if Shannon has an attorney.
"We're saddened that this would happen, evolve this way," said Ralston's father, Larry Ralston. "We're hopeful that things will work out."
Larry Ralston said his son and Shannon had "a heated argument."
Aron Ralston and Shannon face fines of up to $999 and a sentence of up to a year in jail if convicted. It's standard procedure for suspects in domestic violence cases to be jailed, said Assistant City Attorney Vince DiCroce.
---
---