Fri., Feb. 1, 2013
Feds propose endangered status for wolverine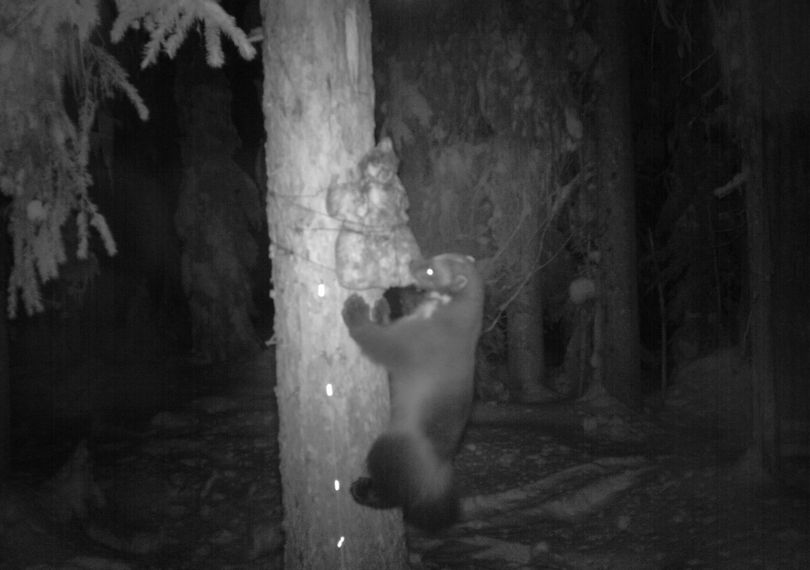 ENDANGERED SPECIES -- The U.S. Fish and Wildlife Service has proposal listing the wolverine in the lower 48 states as a threatened species under the federal Endangered Species Act.
The agency announced its proposal today, a dozen years after environmental groups began petitioning to study and protect the elusive carnivore of high, wild places. Twice in those years, the feds have recommended against listing the wolverine as threatened.
Wolverines are threated by their small population size and disturbance to their habitat by climate change.
Agency officials say the proposed rule would not affect recreation, timber harvest or other activities if wolverines are listed as threatened.
The Cascades have been identified as good wolverine habitat, as well as portions of the Bitterroots in Idaho and Montana and the Glacier Park region, to name a few places.
Federal researchers have been studying Washington's wolverines since 2005. They're tracking seven females and four males that inhabit the North Cascades transboundary region, and have located two natal den sites.
Wolverines are rare, wide-ranging alpine carnivores. As the largest land dwelling member of the weasel family, wolverines were once widespread across the contiguous United States and now are constrained to remote wilderness regions of the Cascade and Rocky Mountains where heavy snowpack persists well into spring. Female wolverines require deep snow for their dens, digging eight or more feet into the snow to provide warmth and shelter for their kits. But wolverines may lose up to two-thirds of suitable habitat by the end of this century. Researchers estimate that the extent of areas in the western U.S. with persistent spring snowpack is likely to recede 33% by 2045 and 63% by 2099 as a result of climate change.
See the PBS Nature documentary, Chasing the phantom
---
---