Fri., Feb. 8, 2013
Montana fast-tracks bill to expand wolf hunting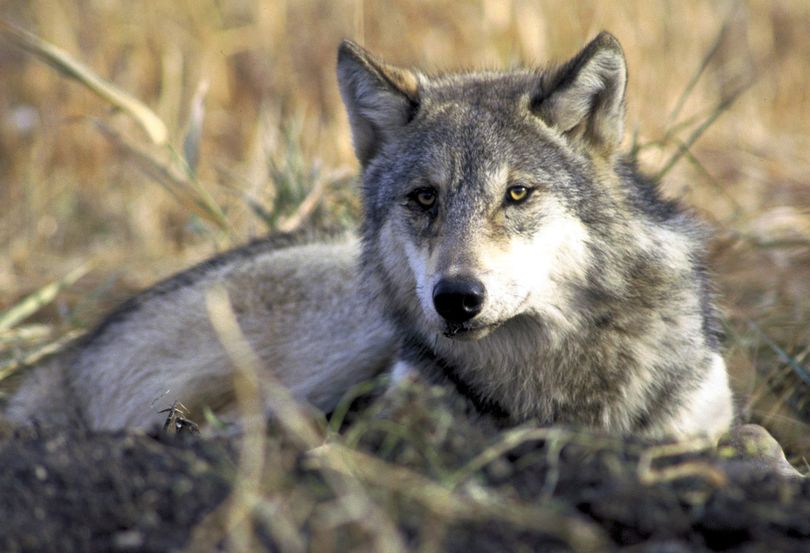 PREDATORS -- A proposal to narrow wildlife management options and expand the state's wolf hunt is being fast-tracked through the Montana Legislature for the governor's, according to the Associated Press.
The Montana Senate on Thursday suspended its rules so it could take initial and final votes on the same day on the measure that already had overwhelmingly cleared the House.
Here's more info from the AP:
House Bill 73 lets the Department of Fish, Wildlife and Parks increase the number of wolves one hunter can take, allows for electronic calls and removes a requirement to wear hunter orange outside general deer and elk season.
The measure also prohibits the state wildlife agency from banning wolf hunts in areas around national parks. Its swift passage would allow the changes to take effect during the hunting season that's currently under way.
The department last month abandoned efforts to shut down gray wolf hunting and trapping in an area north of Yellowstone National Park after wolves popular with the park visitors and five radio-collared wolves important to wolf research were killed.
Lawmakers wanted to make sure such a regional closure doesn't come up again.
Gov. Steve Bullock has indicated support for the legislation, noting it had been backed by Montana Fish, Wildlife and Parks.
"The department did support it, and at the end of the day we need to base these decisions on science, not on politics, and allowing more than one, three wolves to be taken, it fits in with the science," he said.
Fish, Wildlife and Parks said it already has prepared rule changes that will allow the legislation to immediately impact what remains of the wolf hunting season ending Feb. 28.
Hunters and trappers so far this season have killed fewer than 200 wolves. Wildlife officials are hoping to reduce the animals' population from an estimated 650 wolves to around 450. The goal is to reduce wolf attacks on livestock and help some elk herds that have been in decline due to wolf attacks.
Wildlife advocates have argued the state is being too aggressive against a species only recently restored to the Northern Rockies after it was widely exterminated last century. But no one spoke against the expanded wolf hunt on the Senate floor.
"These creatures are hard to hunt, and we need to allow our wolf hunters the best chance of getting into them while the season is still ongoing," said Sen.Larry Jent, D-Bozeman.
Sen. Fred Thomas, R-Stevensville, said the "big kumbaya" around the bill concerned him because he argued it doesn't go far enough to limit wolf numbers. He said the FWP is going to have to start allowing snare trapping of the wolves, a controversial practice the wildlife commission banned with its trapping regulations.
"While this bill will do some things, it is not the big answer," Thomas said. "If you really want to get after this, you have to authorize snaring."
---
---