Tue., Jan. 22, 2013
Skijorers back their dogs at Mount Spokane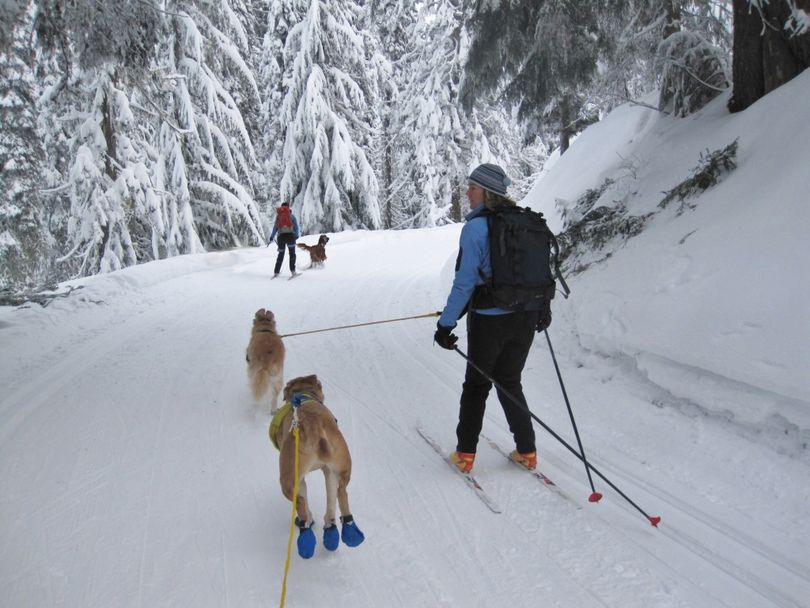 WINTER SPORTS -- Learn to ski with dog power in a skijoring clinic Sunday (Jan. 27), 2 p.m., at Mount Spokane State Park.
The Mt. Spokane Skijor Group will teach basic skills and etiquette for the trails that are open to skijorers at designated times twice a week.
Cost: $10, due by Thursday (Jan. 24).
Preregister: Diana Roberts, email dianaroberts21@comcast.net or call (509)570-8242.
---
---