Fri., March 22, 2013
Boundary Dam relicensing approved; Millpond removal OKed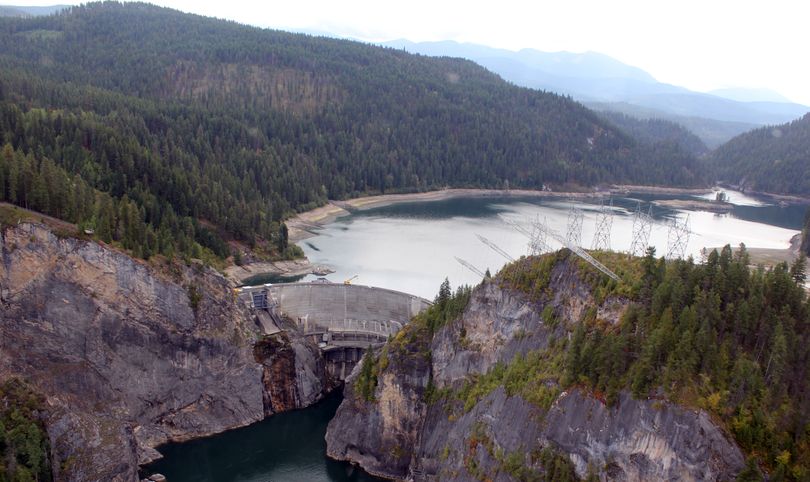 RIVERS -- The Federal Energy Regulatory Commission has approved a new 42-year license for Boundary Dam on the Pend Oreille River downstream from Metaline Falls. Boundary, built in 1967, is the largest hydroelectric dam owned by Seattle City Light and produces 25 percent of the city's electric power.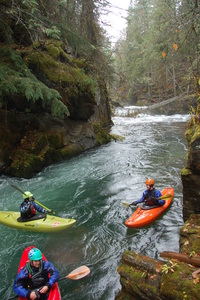 Recreationists will benefit from several conditions of the relicensing process and negotiations, underway since 2004. Kayakers in particular are applauding the concurrent federal approval for removing Millpond Dam on Sullivan Creek, a tributary to the Pend Oreille River.
Millpond Dam is a 134-foot-long, 55-foot-high concrete dam with an 850-foot-long, 10-foot-high earthen dike that creates a 63-acre reservoir just downstream from Sullivan Lake. Millpond Dam has blocked Sullivan Creek since 1909.
The Washington Department of Ecology approved a permit for dam removal last year.
Removal should be completed within the next five years.
Dam removal settlement talks began in 2008 when American Whitewater, the US Forest Service, and the State of Washington successfully challenged a federal decision to give up jurisdiction over the dam, which had not generated power since 1956, according to Kevin Colburn, writing on the American Whitewater website.
Seattle City and Light eventually agreed to a settlement in March of 2010 to fund the removal of Millpond Dam as a condition for relicensing Boundary Dam.
While maintaining Boundary Dam as an important economic engine, providing 50 well-paying jobs, generating tax revenue for Pend Oreille County, Seattle City Light has agreed to fund recreational opportunities, such as:
New recreational trails on the east side of the reservoir.
New non-motorized boat access with parking and facilities at the Metaline Falls Portage.
Upgrades to six dispersed recreation sites along the Boundary reservoir, including sanitation systems, picnic tables, fire rings and watercraft land and tie-up areas.
Improvements to Metaline Park in the town of Metaline.
New interpretation and education sites throughout the Boundary project area.
The removal of Millpond Dam also is expected to benefit native redband and cutthroat trout, as well as mountain whitefish, by improving stream temperatures, restoring sediment to the areas downstream of the dam, and likely restoring fish passage.
In addition, the dam removal will expose whitewater rapids not seen for over a century. American Whitewater produced images predicting what the restored area might look like.
"Our re-licensing process was unique," said Seattle City Light Superintendent Jorge Carrasco. "We undertook a process of close collaboration with all stakeholders to reach an agreement for the protection and enhancement of native fish and wildlife; the expansion of recreational and cultural amenities; and to ensure the water quality of the Pend Oreille River and its tributaries."
"It's also unique because there is a second settlement agreement that includes the removal of Mill Pond Dam as part of the decommissioning of the Pend Oreille PUD's Sullivan Project, providing valuable new habitat for threatened native fish species, as well as new recreation opportunities," Carrasco said.
The decision becomes final after all settling parties have had a chance to review the documents and raise any concerns with FERC over the order that was issued Wednesday.
Facts about Boundary Dam:
Began generating power in 1967
Cost to build: $94 million
740' long and 340' tall
A thin-arch structure, it is 32' thick at the base and just 8' thick at the crest
Produces up to 1,040 megawatts of power
FERC's order also will require the construction of a cold-water release pipe and a new release schedule for Sullivan Dam, which will remain in place at the outlet of Sullivan Lake. These measures will improve downstream fish habitat, and will provide significant paddling opportunities in September and October in the Class IV/V canyon section of Sullivan Creek, American Whitewater says.
The settlement calls for adding wood and rock habitat structures to sections of Sullivan Creek up and downstream of the canyon and the structures will be installed with
recreational boating considerations
in mind.
---
---