Wed., May 1, 2013
Mack a big treat at Loon Lake on opening day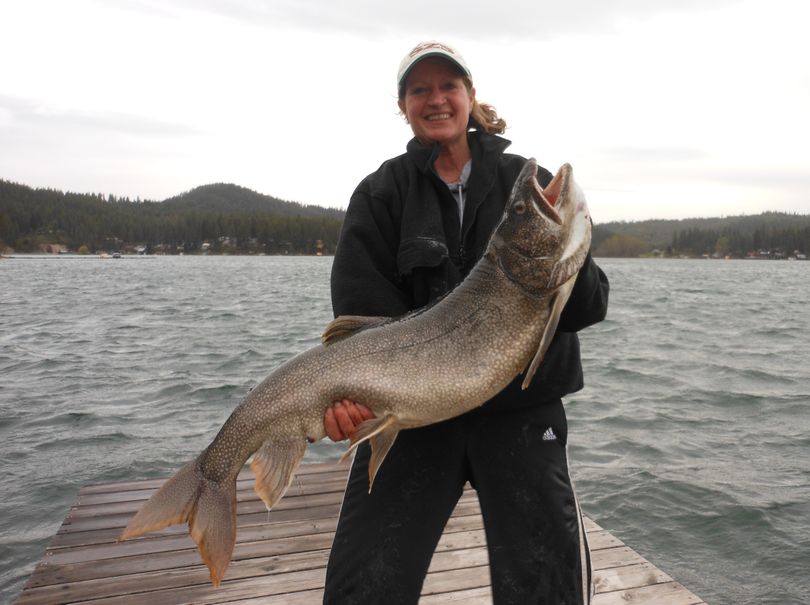 FISHING -- Chris Larson, known to some as the "Fishing Queen," caught this mackinaw, estimated at 16-17 pounds, at Loon Lake on Saturday, opening day of the lowland lake fishing season.
"It was something watching her reel to no avail as we were blown across the lake for 30 minutes," said Jeff Colliton. "Leaded line and a lure that was questionable did the trick. I have tried to fish for Mack's a couple times but really did not know what I was doing. My family had a couple cabins on Loon when I was growing up and I always heard the stories of these guys but this is the first I have seen up close and personal.
"By the way, I almost knocked it off with my first pass of the net.
Footnote on Larson: "She has already filled both her turkey tags for the spring, too."
---
---