Tue., Oct. 22, 2013
Cow elk hunt has its moments for readers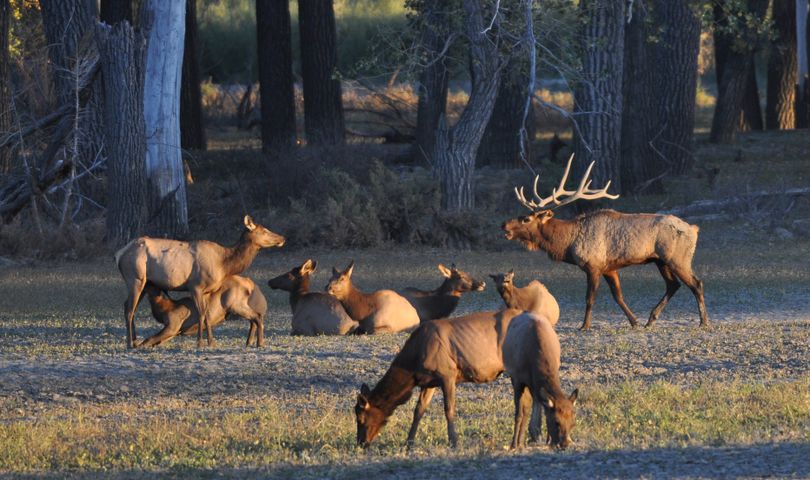 HUNTING -- Numerous comments have come in regarding my Sunday Outdoors feature, "Milking the Cow Elk Tag," a story about what to do with the most coveted permit you never hear a hunter brag about.
Following are phrases in the story that are triggering most of the "right on" and "I remember when" comments in the reader response:
"Can't eat antlers," my dad often said. Living through the Great Depression instilled that attitude. It served our family well.
I've never seen a cow elk featured on the cover of Field & Stream or Outdoor Life, yet every ordinary-guy elk hunter I know applies for a cow tag.
Maybe this is why hunters don't gloat when they draw a cow tag. How humiliating would it be if you didn't fill it.
My luck changed on the last morning of the season, verifying once again that getting into elk is all about putting in the time.
Following an elk down a slope in the Blue Mountains is like flirting with your best friend's spouse. There's no easy way out of the situation, and you make things much worse if you score.
E=mc2: That is, Eating quality equals Miles wild meat must be packed out by muscle power multiplied by the number of Contour lines crossed, squared.
I left the mountains, not with a rack to hang on the wall, but with a trophy for the freezer.
---
---