Mon., April 14, 2014
Yakima River blows out; fly fishers look elsewhere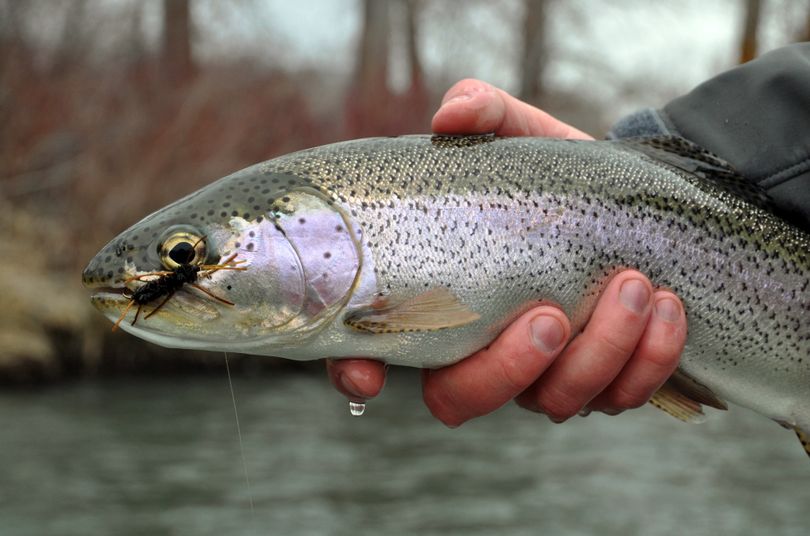 FISHING -- Bad timing on my part.... My story about fly fishing the Yakima River's skwala stonefly hatch was published on Sunday, a few days after the river blew out and became unfishable.
With the rivers still high on Sunday, even the guides from Ellensburg Angler were posting photos of being with their families at Columbia Basin Lakes, which are in prime condition for trout fishing this month.
Says Mike Canada of Ellensburg Angler:
The Yakima river is still out of shape unfortunately, we have been out scouting some other fisheries. Stefan has been out chasing carp, and bass in the basin area, while Caiden and I have been camping and chasing trout in the seep lakes area.... Enjoy this beautiful weather we are getting right now.
---
---