Thu., Aug. 14, 2014
Washington wildlife cops help Montana bag poachers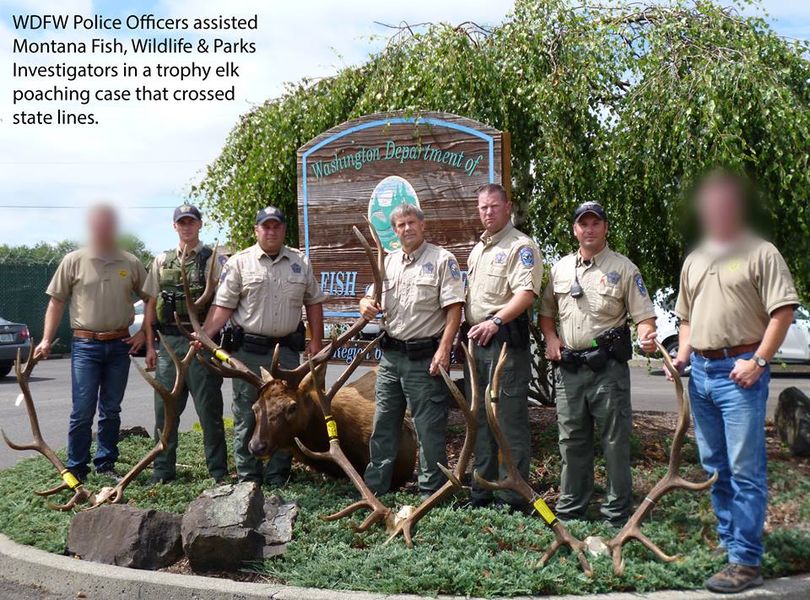 WILDLIFE ENFORCEMENT -- Washington Fish and Wildlife Police recently helped Montana Fish,Wildlife & Parks officers with a poaching case involving four large bull elk taken from a closed area in Eastern Montana, and multiple suspects living in the Grays Harbor, Pacific, and Thurston County areas of Washington.
Here's Washington Fish and Wildlife report on welcome cooperation to bust these scumbags.
Officer Fairbanks was able to use Montana's probable cause to obtain a search warrant for evidence in the initial investigation into the poaching of a Montana bull elk. During thi...s investigation, a second illegal elk was identified. Officer Fairbanks organized eight interview teams to contact and interview eight possible suspects. The interview teams were able to identify the shooter of the second elk as two additional illegally harvested bull elk.

At the end of the day four 6x6 elk racks were seized, three of which will score as trophy class elk, which could result in fines of $8,000 per rack in restitution to the State of Montana.

Representatives of Montana Fish, Wildlife and Parks were extremely appreciative of our efforts, and happy to be taking the racks back to Montana with them. This is a great case of joint operations between Western States.
---
---