Wed., Dec. 10, 2014
34 bald eagles counted at Lake CdA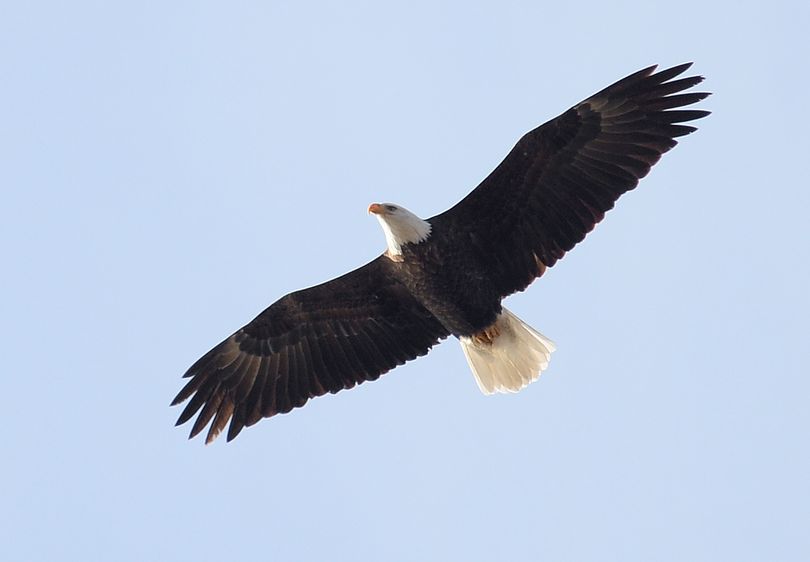 WILDLIFE WATCHING -- Carrie Hugo, U.S. Bureau of Land Management wildlife biologist, counted 34 bald eagles today in the Wolf Lodge Bay area of Lake Coeur d'Alene. That's up from 18 eagles counted last week during her weekly survey. Two weeks ago she counted only four.
Bald eagles traditionally show up from early November into January for a winter feast of spawning kokanee.
However, last year by the second week of December Hugo had counted 57 eagles and in 2012 the count was well over 130 eagles.
The 2013 bald eagle count at Lake Coeur d'Alene peaked at 217 on Dec. 30.
Hugo said she plans to survey areas on Lake Pend Oreille to see if the lake's revival of kokanee at has siphoned off some of the eagle interest in Lake CdA.
---
---