Waterfowlers should be on watch for avian flu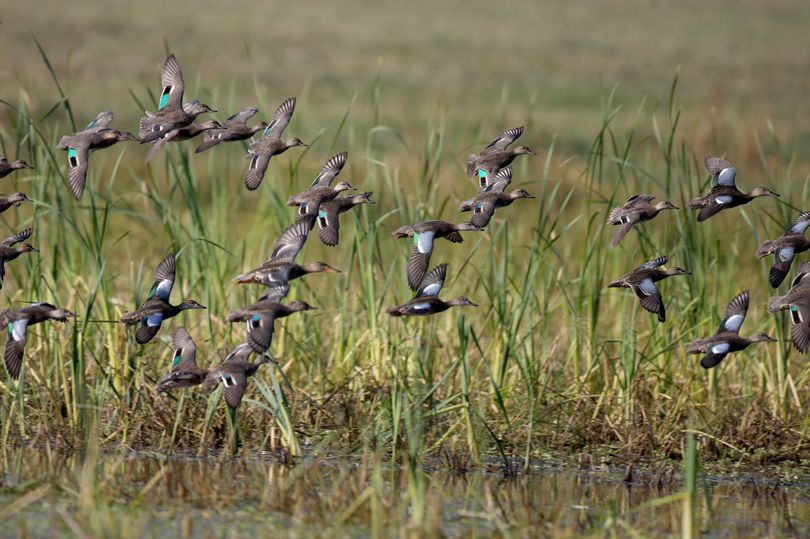 HUNTING -- Although it's mainly a West Side issue at this point, all Washington waterfowlers should be on avian influenza alert after two birds have been documented with the disease this month.
The Washington Department of Fish and Wildlife is asking for the public's help in monitoring for the disease.
Meanwhile, hunters should review the following common-sense precautions, which are always recommended to reduce the risk of contracting any wildlife disease:
Do not harvest or handle wild birds that are obviously sick or found dead.
Wear rubber gloves while cleaning game or cleaning bird feeders.
Do not eat, drink or smoke while cleaning game.
Wash hands with soap and water or alcohol wipes immediately after handling game or cleaning bird feeders.
Wash tools and work surfaces used to clean game birds with soap and water, then disinfect with a 10 percent solution of chlorine bleach.
" Separate raw meat, and anything it touches, from cooked or ready-to-eat foods to avoid contamination.
" Cook game birds thoroughly. Meat should reach an internal temperature of 155 to 165 degrees Fahrenheit to kill disease organisms and parasites.
State wildlife managers ask that anyone who sees a wild bird that is sick or dead call WDFW at (800) 606-8768. They are particularly interested in waterfowl and birds such as eagles, hawks, falcons, ravens, and gulls that prey on them or scavenge their carcasses.
---
---