Tue., Feb. 11, 2014
Roosevelt Lake shore ideal for winter hikes with dogs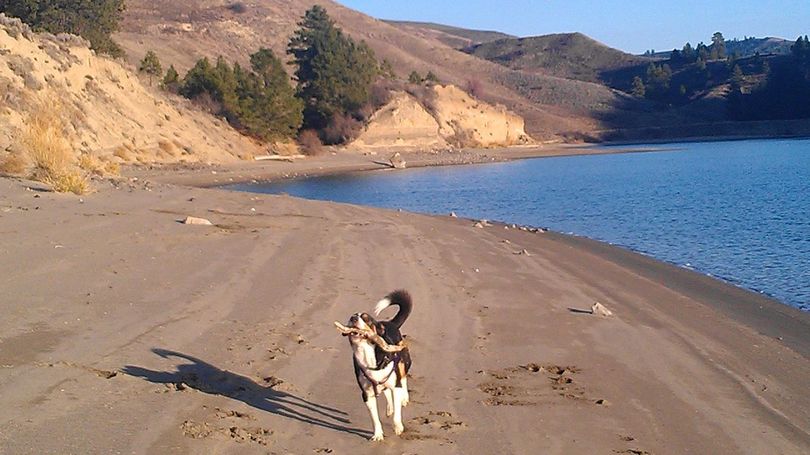 HIKING -- Hikers looking for a long winter walk where they can let their dog romp a bit might consider the shores of Lake Roosevelt National Recreation Area that are away from houses and buildings.
Be smart: If there's anyone around -- anglers, walkers or anyone else -- use a leash.
Snow rarely lingers long on the Roosevelt shoreline after a storm, and the water level is low from winter through early spring leaving a large beach area for roaming.
Local hiker Karen Jurasin snapped the photo above of her dog, Scout, during a romp on the shore line at the Hawk Creek area northwest of Davenport (page 315 in 100 Hikes of the Inland Northwest).
---
---