Thu., Jan. 2, 2014
Early birds get discounts on Lake Roosevelt boat launch permits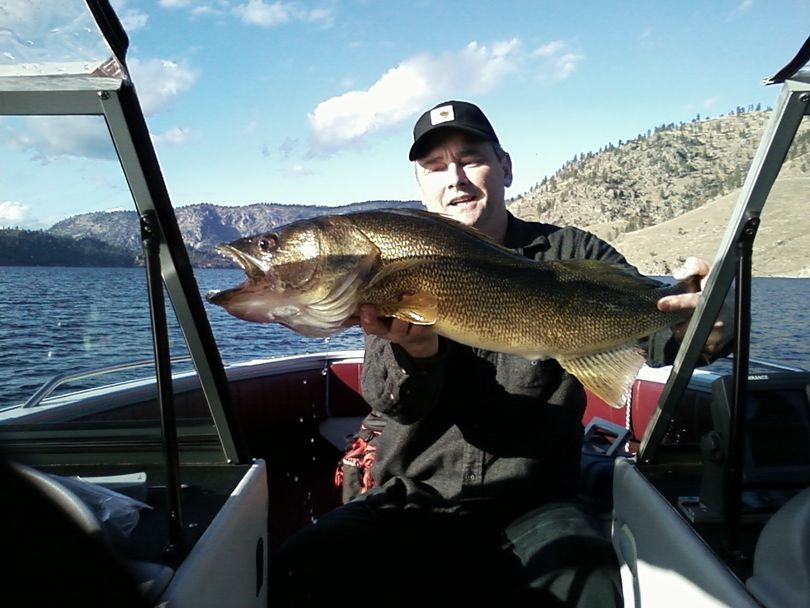 NATIONAL PARKS — Boaters and anglers can save money buy buying their season boat launch permit for Lake Roosevelt before the end of April.
A launch permit is required at all designated National Park Service-managed ramps regardless of the type of vessel.
Without a season permit, boaters pay on site a $6 fee for a permit valid for seven days.
2014 season launch permits cost $30 if purchased by April 30. After that, the cost increases to $40.
Federal Golden Age, Golden Access and Interagency Senior or Access Pass cardholders, fees get 50 percent off.
Read on for details on where to purchase the boat launch permits.
Purchasing Lake Roosevelt boat launch permits
To purchase a seasonal launch permit by mail, include a Golden Age, Senior Pass or Access card number if applicable and send a stamped, self-addressed envelope with personal or cashier's check payable to the National Park Service at:
National Park Service, 1368 Kettle Park Rd., Kettle Falls, WA 99141, Attn: Boat Launch Permit.
2014 seasonal launch permits may be purchased Monday-Friday, from 8 a.m.-4 p.m., at:
South District Office, 44150 District Office Lane, Davenport, WA 99122 (23 miles north of Davenport), (509) 725-2715, extension 30.
Headdquarters Office, 1008 Crest Dr., Coulee Dam, WA 99116, (509) 754-7809.
Permits also can be purchased Wednesday through Sunday, 9 a.m. to 5 p.m. at:
Kettle Falls Visitor Center, 425 W. 3rd, Kettle Falls, WA 99141, (509) 738-2300.
---
---