Tue., Jan. 21, 2014
Trail cam catches battling bald eagles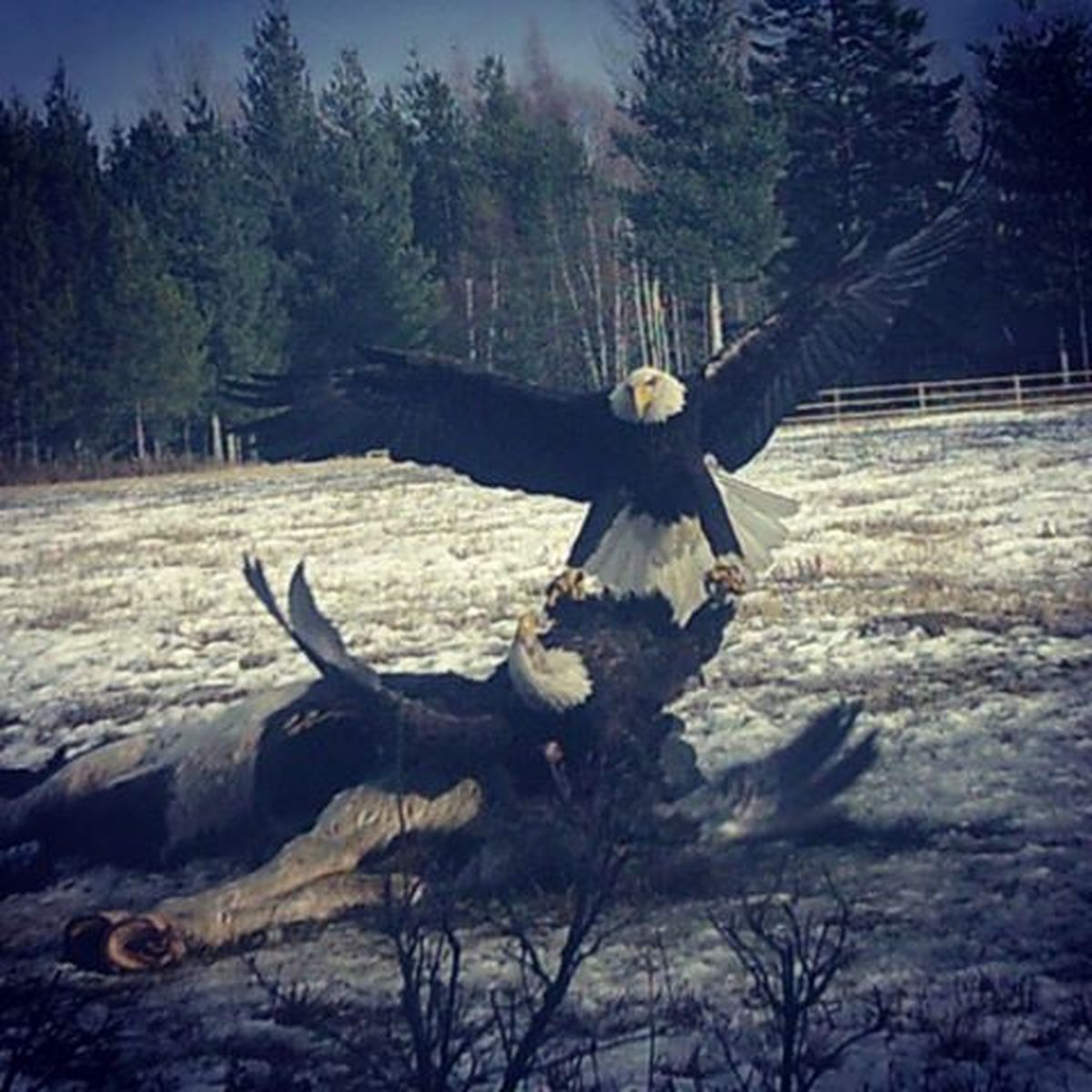 Bald eagles fight over a dead horse. (courtesy)
WILDLIFE WATCHING -- Sometimes trail cams are flat out lucky -- as effective as a pro photographer at snapping the shutter at precisely the right moment to capture wildlife in action.
Here's a case in point. The two photos, provided by a reader, show not only the dramatic incoming shot, but also the contact as two bald eagles, their talons entangled, tussle over the carcass of a dead horse near Sandpoint.
It's a tough life even at the top of the food chain.
One point: Carcasses of any type provide good opportunities to mount trail cams for photos of predators and scavengers. Wildlife managers might recommend a more controlled livestock carcass disposal method in wolf or grizzly country to prevent habituating the carnivores that could cause problems later on. But a stock animal that dies a natural death during winter can be difficult to deal with because of snow and frozen ground. Scavengers take advantage.
---
---