Fri., Jan. 31, 2014
Rower to challenge Pacific crossing record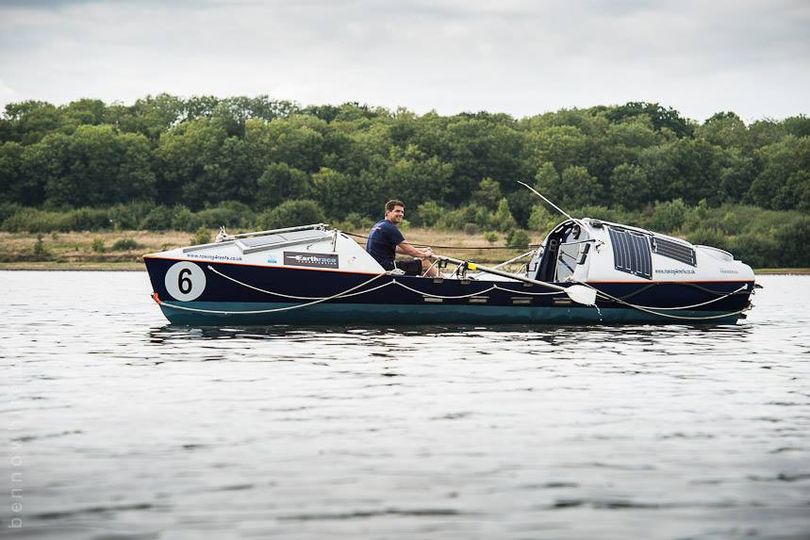 BOATING -- Daryl Farmer, 39, from West Sussex, England, is planning an attempt to set another world record by solo rowing 2,100 nautical miles across the Pacific Ocean from California to Hawaii as a competitor in the first Great Pacific Race beginning in Monterey in June.
Fewer people have rowed solo across the Pacific Ocean than have walked on the moon. The record for this route is held by Mick Bird, who rowed it single-handed in 1997 in 64 days.
About 15 boats and 38 competitors are signed up for the race, with crews from nine different countries including the UK, US, Australia, New Zealand, Netherlands, Canada, France and Ireland.
Farmer, rowing under the name of Rowing 4 Reefs has bagged a few other long-distance challenges, including the Marathon de Sables (150 miles across the Sahara) and the Jungle Marathon (140 miles through the Amazon rainforest). He's getting a sponsorship boost from Earthrace.

But in this effort he's rowing to raise funds for ocean conservation efforts, inspired by the wake of solo-rowers Roz Savage and James Cracknell.
Built from a special carbon/Kevlar foam sandwich construction, Farmer's boat, 'Bojangles', was built with the Pacific in mind. She is one of the strongest, most proven and sought-after ocean rowing boats in the world, already in the record books as the first and only rowing boat to successfully complete a crossing of the Pacific West to East with its crew of Mick Dawson and Chris Martin (Race Director, Great Pacific Race) in 2009.
---
---