Wed., June 18, 2014
Father sets bar high as hiking/parenting role model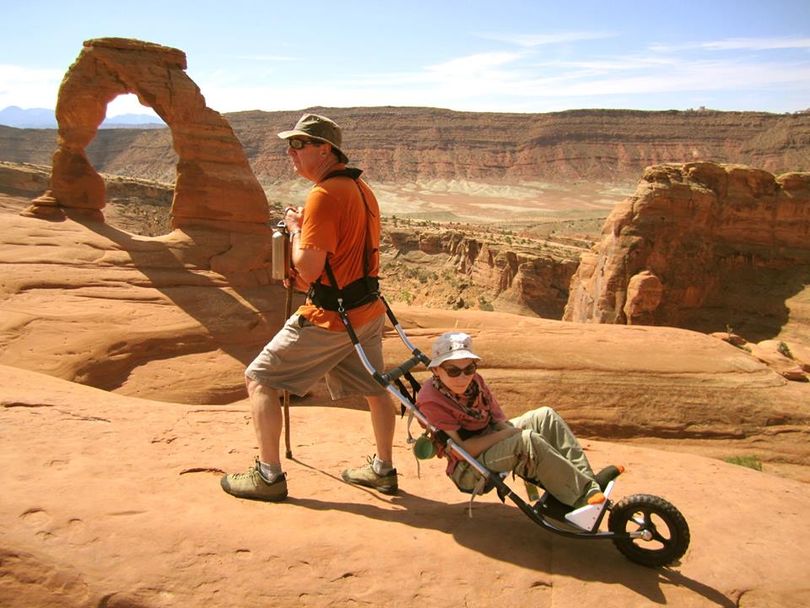 HIKING -- What's your excuse for not getting your son or daughter out on the trail lately?
James Geier, a retired law enforcement officer, celebrated Fathers Day by hiking with his 18-year-old son, Jonah, in Arches National Park. Even though Jonah is not able to hike, his dad gave him a tow on trailer so he could enjoy the experience of traveling three miles into the Utah backcountry, climbing 480 feet over slickrock trails and up red rock steps to share with his dad a worldwide symbol of strength and endurance.
"Perseverance," his daughter Laura wrote of the outing. "Shared by both the Arch in withstanding time and change, and the resolve of a father to hike his disabled son to the Arch to experience the incredible symbol of natural beauty and strength."
---
---