Sat., March 1, 2014
Iditarod snowmobile Diary: Day 1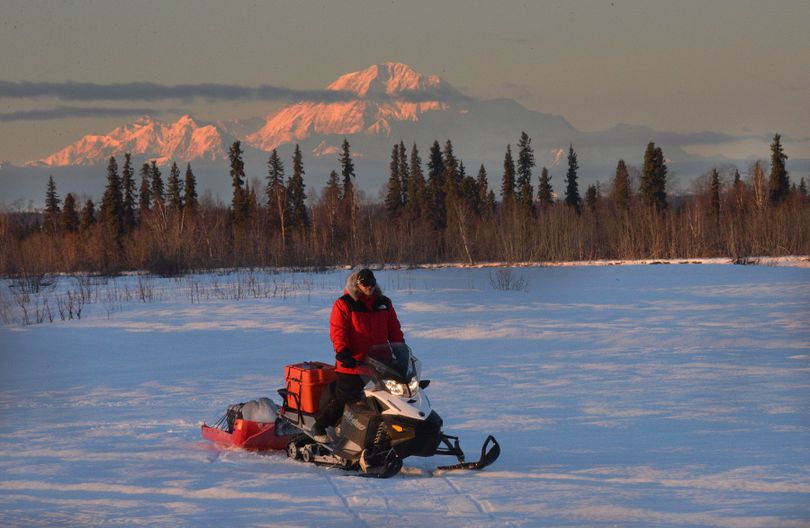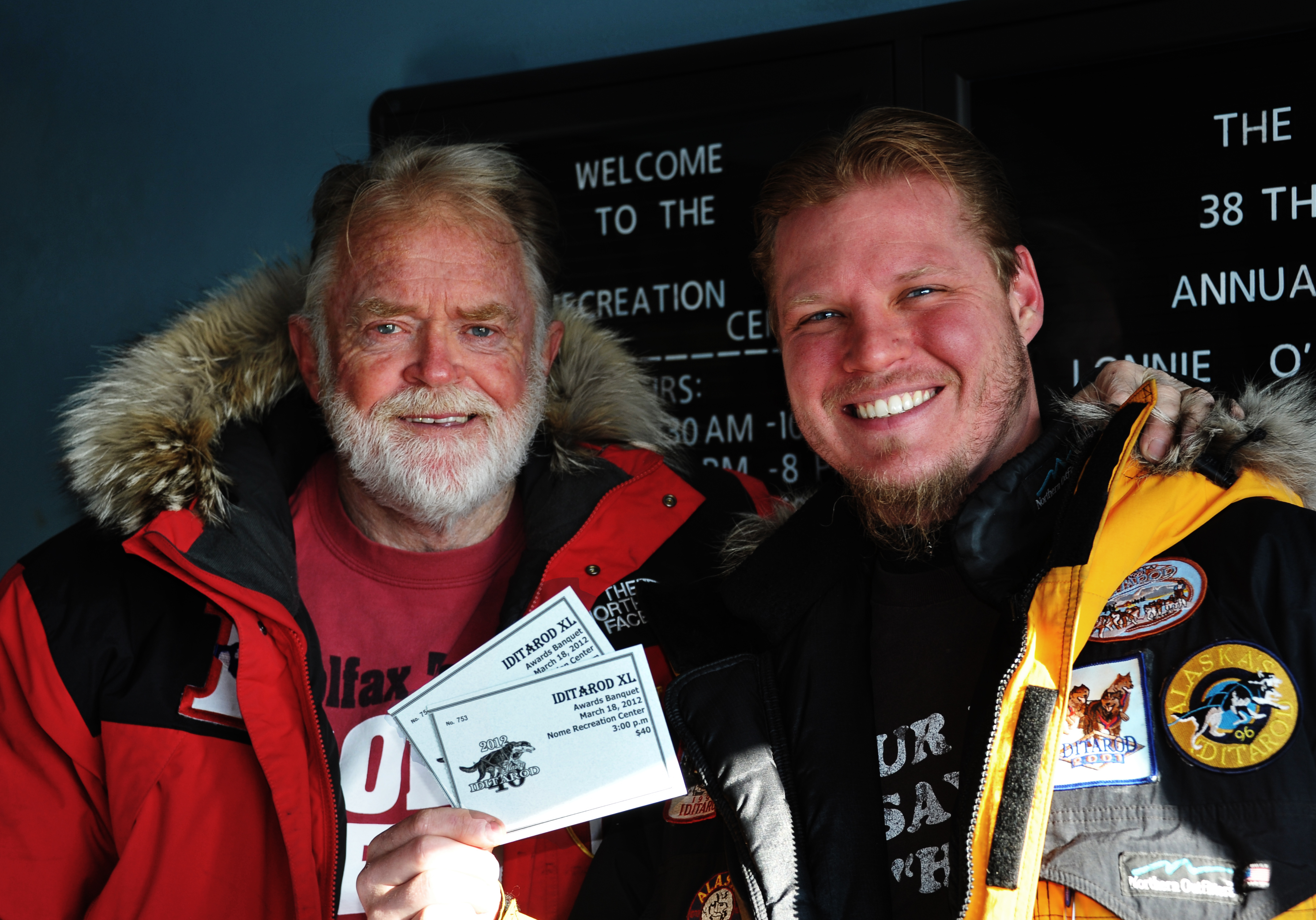 SNOWMOBILING -- Bob Jones of Kettle Falls and Josh Rindal of Spokane are repeating their effort to follow Alaska's Iditarod Sled Dog Race by snowmobile.
See the complete diary and photos from their 2012 trip -- which marked Jones's 14th time on the Iditarod.
Click "continue reading" to see Jones's diary from Day 1 of their 22-day, 1,400-mile adventure underway this winter.
Below are links to each of the other diary posts and photos of their trip on the Iditarod Trail.
DAY 1: (Feb. 28, 2014) Friday
Left Deshka Landing for Skwentna Roadhouse
Josh and I had the truck all packed and the trailer hooked up at 9am when Kim, Pahleah, Crystal and the baby showed up. We had a crowd to show us off on the trail…..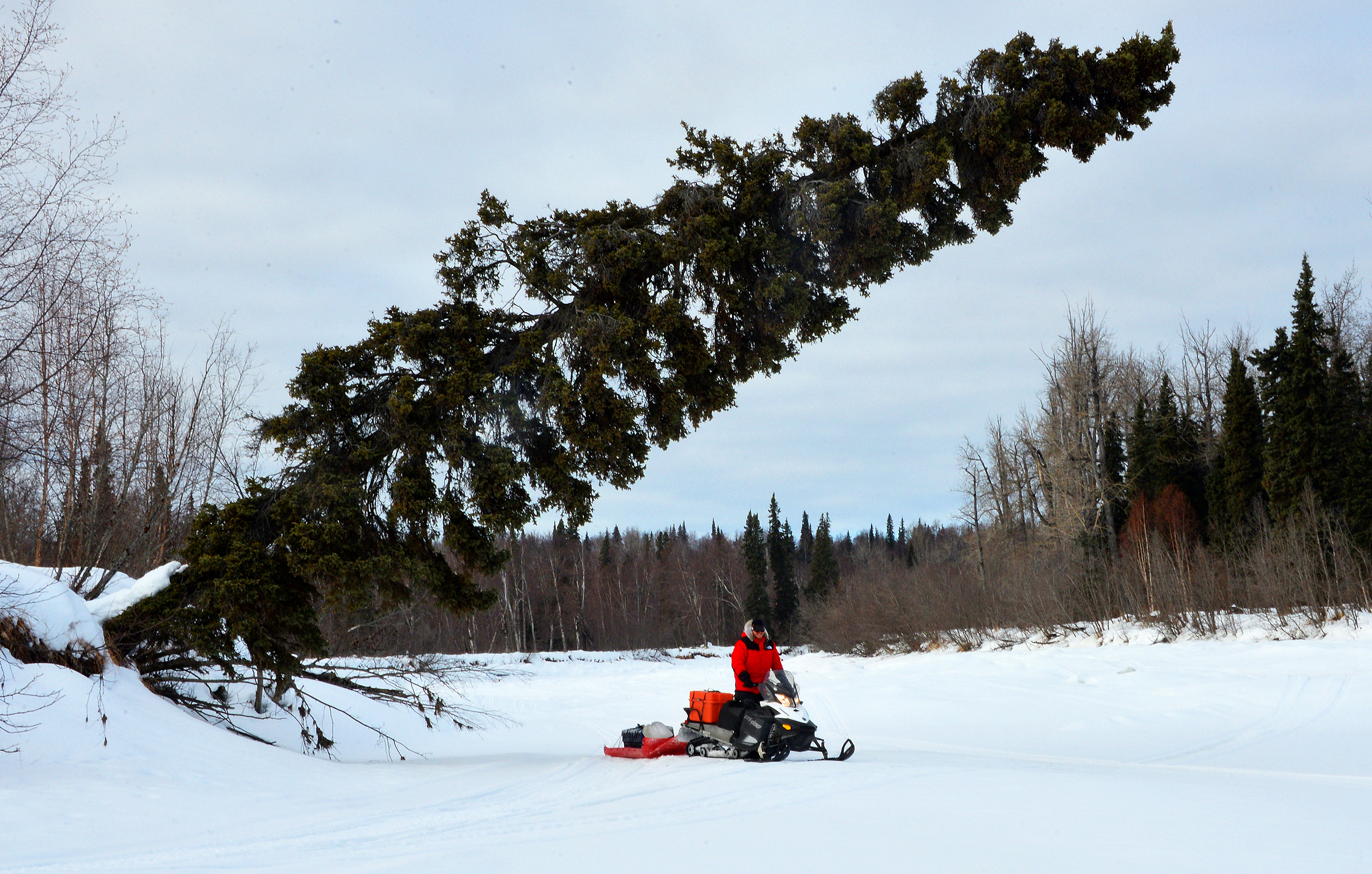 Yesterday we drove down to Knik Lake to check on the Historic Trail conditions there. They were not good: Lots of standing water and muddy slush. The lake was frozen over and we drove my truck out onto the bare ice. There were some people ice fishing at the far end of the lake, and they all had their vehicles out there with them. Most of the lake was bare, but snow, if there was any, was at a maximum of a couple of inches deep. There were no snow piles for us to unload our machines on.
The day was sunny and the thermometer in my truck read +50º while were on the lake. If we were to choose to leave from Knik Lake, we would have about 35 miles of swamp, streams, and little lakes and ponds to run on to get to the Big Susitna River. This warm weather wouldn't be doing anything positive for this trail!
So, after considerable thought and pondering, we decided to take the 'chicken's route' from Deshka Landing. On this route we would ride out onto the Big Su and head for our destination of the Roadhouse in Skwentna for the night. And we would be on frozen rivers every inch of the way.
Deshka Landing is about 50 miles north of Wasilla, right up the Parks Highway. We arrrived there to find a great little café called the Eagle's Quest, where we had the best breakfast of the trip.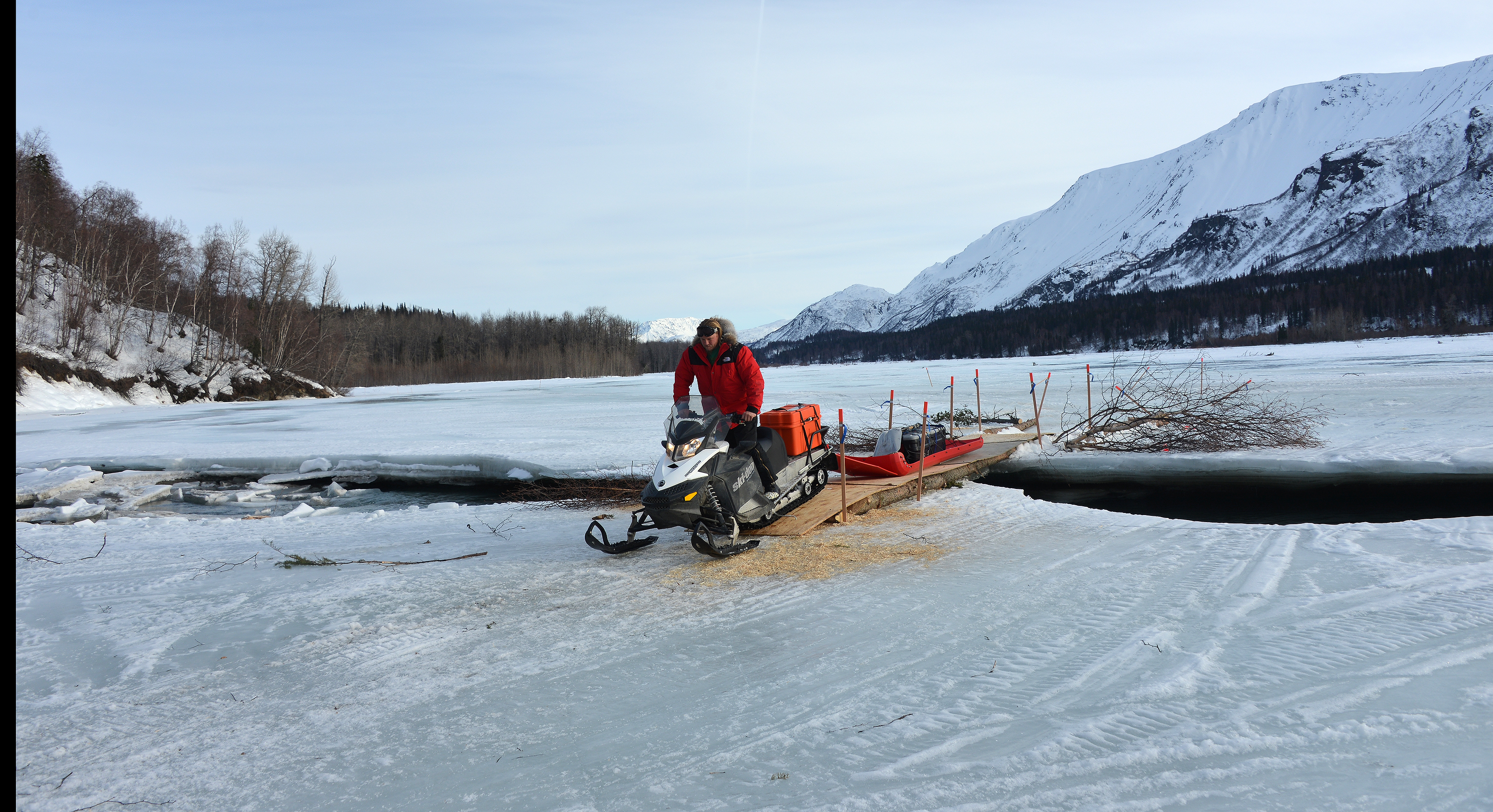 Deshka Landing is the jumping off point for a lot of country in the Big Susitna Basin, and there were all kinds of rigs parked around there. We found a perfect pile of snow and used it to unload out machines. Josh adjusted the tongues on the sleds. We made short work of getting our gear stowed away on the sleds and the machines, took a few pictures, kissed everyone goodbye, and we headed down the
Big Su toward the mouth of the Yetna. From there we would turn up that river and run on it until we reached Skwentna.
We got on the trail at exactly 1:45pm.
It was exactly 15.9 miles from Deshka to the mouth of the Yetna. My mileage chart showed a distance to that point from Knik of 40.6 miles. A little quick math showed that we had shortened out ride today by nearly 25 miles! We missed some swamps on the Historic Trail, but we rode on a hard, frozen river for a distance which was substantially shorter.
When we left Deshka the sky was totally overcast. But a few miles up the Yetna we rode out into a beautiful, clear and sunny warm day. The river trail was beautiful: Flat and mostly smooth. We heard that the warm weather of January caused much flooding on these interior rivers. Then, when the temperatures went back to normal, everything froze up and the whole country was a giant sheet of glare ice. Then, about a week ago, they got 8-inches of snow. Those conditions made for near perfect riding. The dogs of the Iditarod would have perfect trail conditions: Their problems with the excessive heat might be something else again….
We stopped for a visit at Yetna Station. Josh had Dr Pepper and I had coffee.
We made excellent time for the 32 miles into Skwentna, and we arrived at the Roadhouse at 7pm after a 62.9 mile ride. It was the first time in 15 trips that I ever got there before dark. There were years when midnight was our arrival time! Eliminating 25 miles of swamp made the ride much easier, but the old Historic Trail would still be my choice. After all, we didn't come all this way to take short cuts. The weather basically dictated our route this year.
Cindy and Mark came out onto their porch to greet us when we rode up. They are great folks, and the old Roadhouse is a great place to stay. Josh and I would be their only company for this Friday night. Saturday night will find a big crew here, and Sunday night will be the busiest of all. The dog teams will be streaming by then for a couple of days. Then Skwentna will return to its sleepy little self until summer.
I shook Mark's hand and gave Cindy a big hug. I told her she smelled like some of her great food, and she said that our dinner was all cooked and ready.
We moved in and made ourselves at home.
I glanced at the big thermometer on the front porch as I climbed the stairs. It read exactly 32º. Hopefully it will get cold enough tonight to set up our 72-mile trail to Puntilla Lake by morning.
Considering the warmness of the weather, Day Number 1 was a pleasant surprise.
Mileage: Deshka Landing 0
Mouth of the Deshka River 8.8
Mouth of the Yetna 15.9
Skwentna Roadhouse 62.9
The Kink Route is 86 miles
The Deshka Route is 62.9 miles: 23 miles shorter and 100% on rivers.
It was about 45º and sunny today with a great trail.
---
---