Tue., March 4, 2014
Iditarod snowmobile Diary: Day 5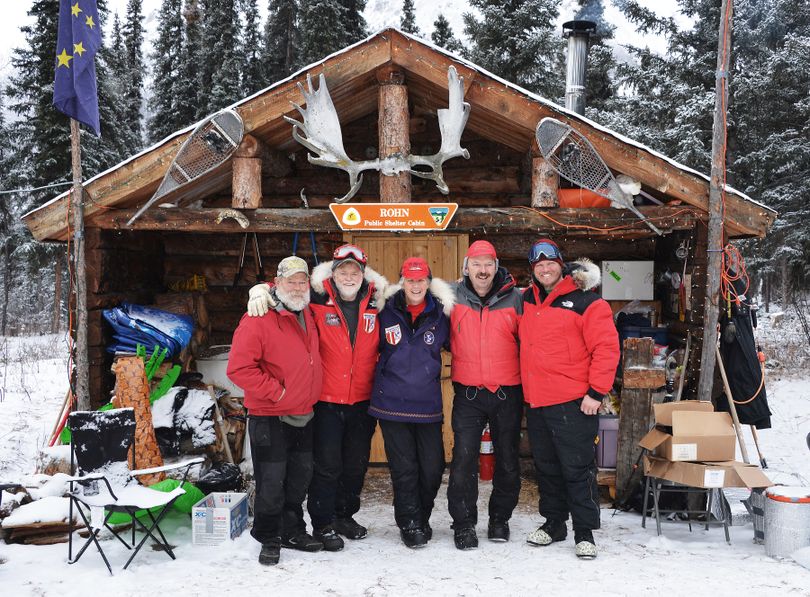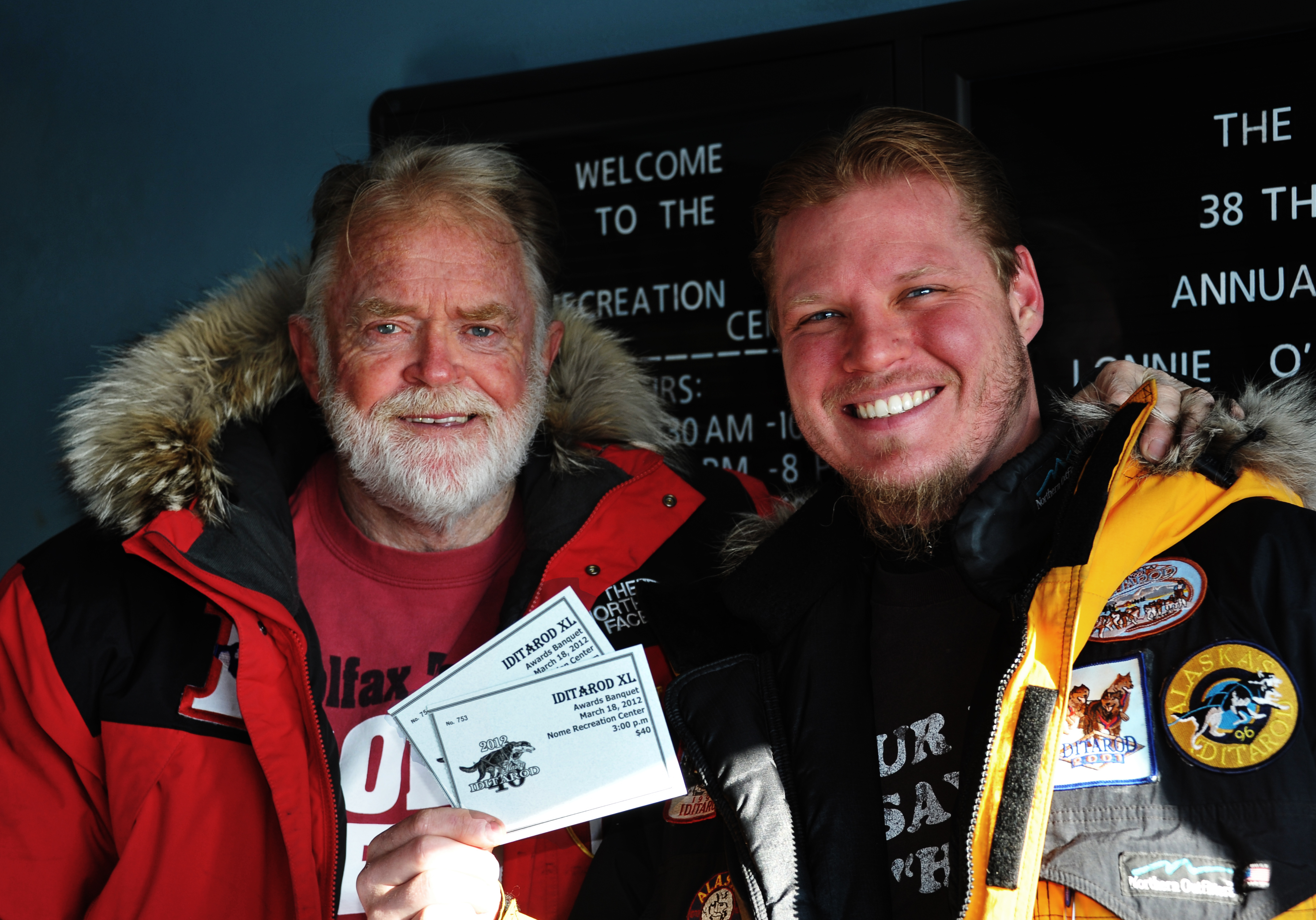 SNOWMOBILING -- Bob Jones of Kettle Falls and Josh Rindal of Spokane are repeating their effort to follow Alaska's Iditarod Sled Dog Race by snowmobile in February and March 2014.
See the complete diary and photos from their 2012 trip -- which marked Jones's 14th time on the Iditarod.
Click "continue reading" to see Jones's diary from Day 5 of their 22-day, 1,400-mile adventure in 2014.
Below are links to each of the other diary posts and photos of their trip on the Iditarod Trail.
Day 5: (March 4, 2014) Tuesday
Rohn Cabin Checkpoint, -5º at 8 a.m.
There were a few little welcome flurries of snow falling when we got out of the tent. The cold wasn't even noticable, and most of the checkers and personell here slept in un-heated tents. The relatively warm weather was being appreciated by one and all!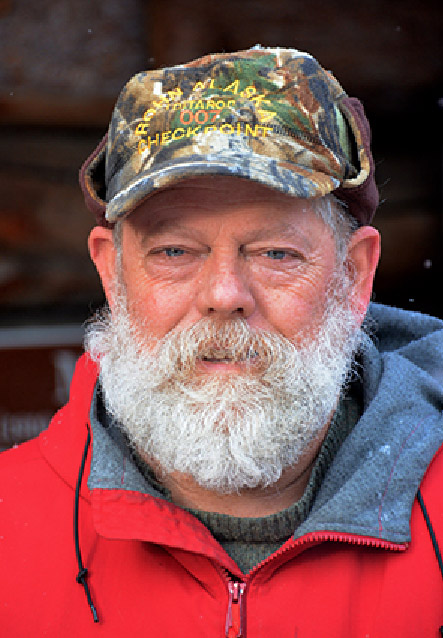 Rohn can be a cold, cold place. I've been there when it was -30º, so a nighttime temperature of -5º wasn't bad at all. The daytime highs were around +20º.
Dog teams were still coming in and leaving all day, and there were many photo opportunities. Josh and I weren't in too much of a hurry to leave. The tales of the trail ahead were NOT good! And the dusting of white stuff was looking good for us……And the hospitality was outstanding!
Dee Dee Jonroe was too beat up to continue, so she called a halt to her race right here. Karen Ramstead of Alberta showed up with a broken hand. And Bill Merchant and three others left to go toward Post River to help a musher with a reported broken ankle. Black eyes and bandages were common. The Dalzell had been a tough, frozen terror for the mushers this year. But they were getting here regardless………
A report had come into Rohn that a musher had broken his ankle about 6 miles north of the checkpoint. Two snowmobiles, each with two riders apiece, immediately left camp to do a rescue. Bill Merchant brought the injured musher and the musher's team back to camp and took that musher to the airstrip. Meanwhile, the second snowmobile broke-down up the trail about 5 miles out. That left three people and one loaded dog sled out on the trail, and no other machines, other than ours, at Rohn. So Josh unloaded his tow sled and headed up the trail at 2:30pm.
About three hours after he left, Josh came into camp with a passenger on the back of his machine, a loaded dog sled in his tow sled, and Jim Gallea, the third rescue guy, standing up on the runners of that sled and hanging onto the handlebars for dear life. The camp came to life and everyone was glad to have that chore behind them.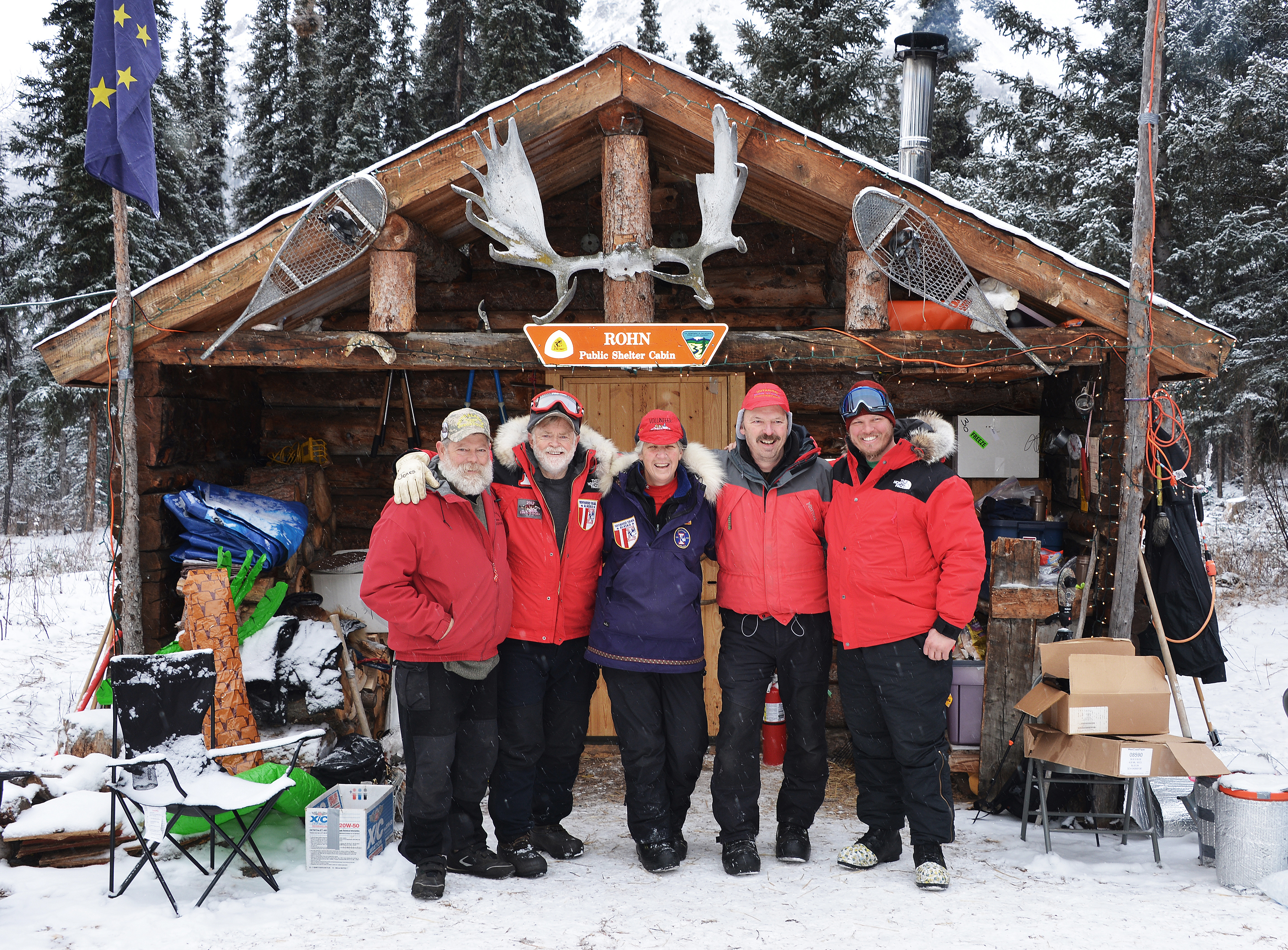 Josh had met Bill Merchant and the musher with the broken ankle about three miles out of camp. Bill was heading for the airstrip and a waiting bush plane to take the injured musher to a hospital. The other rescue guy walked back.
Josh was instantly the hero of Rohn and we had a great time over dinner. Jim even repaired an oil heater and put it in our tent for the night! One night at 5 below was fine, and a second would have been fine, too. But the comfort that little heater created was the real deal. We even had three roommates for the night that came with the heat. The best part was being able to get up and get dressed in a warm tent.
We went to bed at 10pm just to make a little more room in the cabin for the Rohn crew. And we slept a good, solid 9 hours!
More info on the Crew at Rohn photo above:
1. Jasper Bond: Over 20 continuous years checking and cooking at Rohn.
Also know as "the Mayor".
2. Bob Jones, frequent visitor at the Rohn Checkpoint.
3. Lisa Jeager; Met Terry Boyle at Rohn when she was sent there as an Iditarod Volunteer
about ten years ago. She and Terry Boyle hit it off big, and they were soon married.
4. Terry Boyle aka "the Sheriff" of Rohn. Terry has manned this checkpoint, helped put the trail in for both the Iron Dog and the Iditarod, and has put un-countable hours building the ice bridges across the Dalzell Gorge to help make the race possible. His services span a 15-year period.
5. Josh Rindal, of Spokane, on his 2nd trip to Rohn. During this 2014 year's race, a musher suffered a broken ankle about 6 miles up the trail. The only two snow machines in camp, aside from Joshes and mine, headed out to help with two riders on each. After the musher was found, he was transported to the Rohn airstrip for evacuation by Bill Merchant. The other machine broke down at the 6-mile mark, which left three people and a dogsled on the trail. Josh unloaded his tow sled and headed out. It took 2 1/2 hours, but he came back with a rider behind him on the seat, a dogsled with a rider standing on the runners in the tow-sled, and the third person walked back. The people at Rohn were grateful for Joshes efforts, and we got a great dinner and a HEATED tent to sleep in that night!
---
---