Fri., March 7, 2014
Iditarod snowmobile Diary: Day 8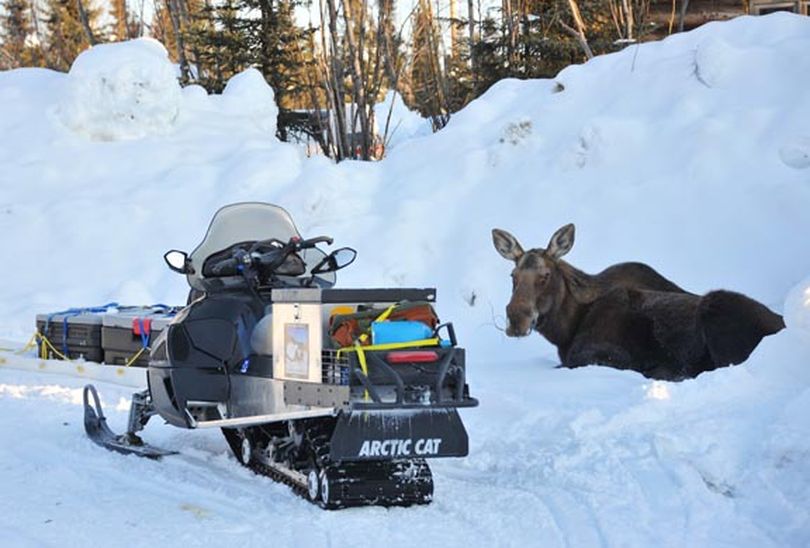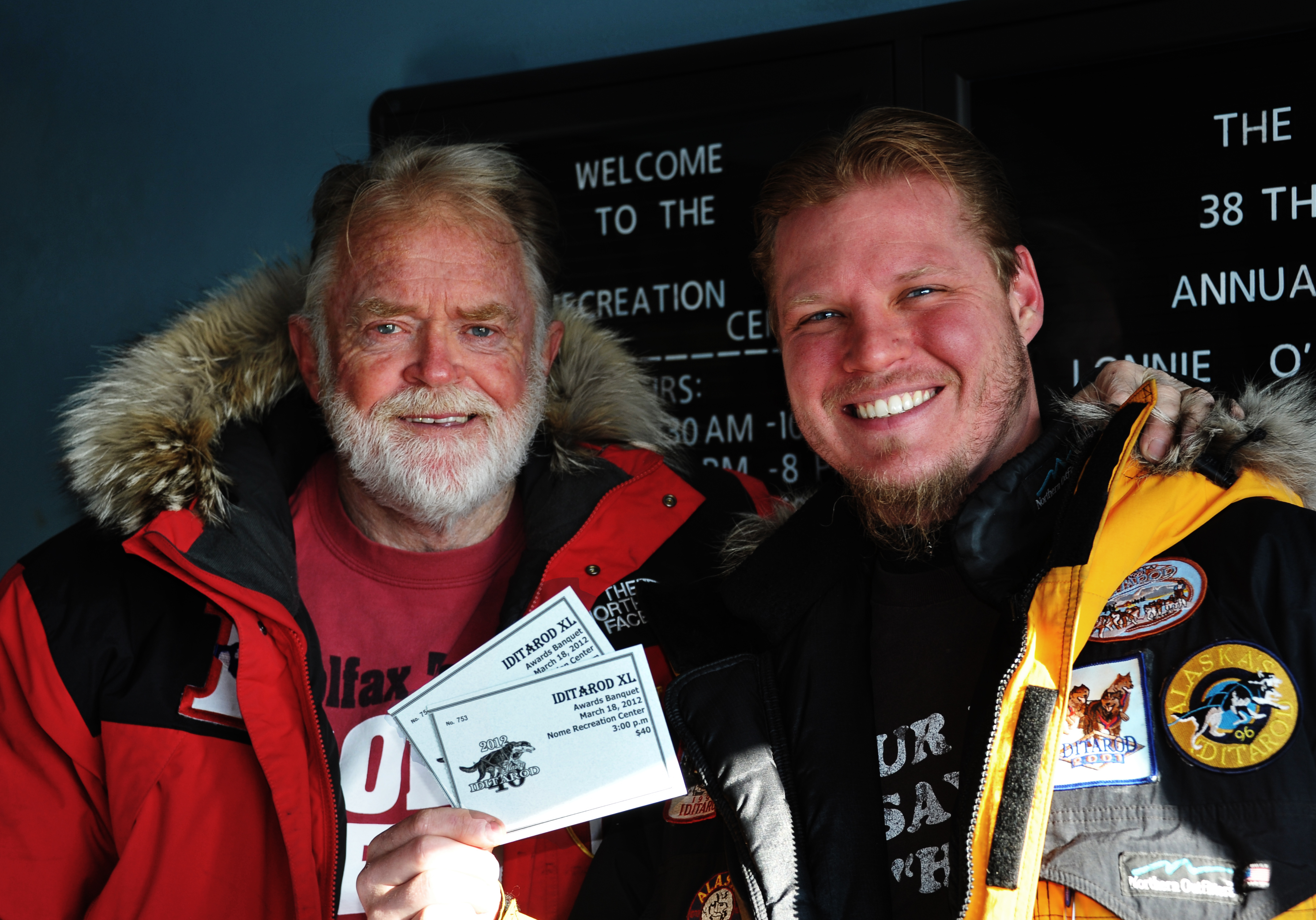 SNOWMOBILING -- Bob Jones of Kettle Falls and Josh Rindal of Spokane are repeating their effort to follow Alaska's Iditarod Sled Dog Race by snowmobile in February and March 2014.
See the complete diary and photos from their 2012 trip -- which marked Jones's 14th time on the Iditarod.
Click "continue reading" to see Jones's diary from Day 8 of their 22-day 1,400-mile adventure in 2014.
Below are links to each of the other diary posts and photos of their trip on the Iditarod Trail.
Day 8: (March 7, 2014) Friday
McGrath, Steph's Man Cave, -21º at 8 a.m.
WoW! What a night in our little Man-Cave Cabin. Electric lights, an oil heater, and a refrigerator plumb full of cold beer! Not too much more to ask for than that!
Steph got up early and went to work. Then he came home on a break and fixed Josh and I the finest breakfast of the trip: A giant, cast-iron-skillet stacked high with scrambled eggs, spuds, cheese, onions, mushrooms and moose meat. Add a little hot coffee and you had a breakfast to behold!
We did a few chores today. Such as tuning up and checking out our machines, packing up the sign erection tools and mailing them home, working on our diaries and photos, and just enjoying this place.
I went to the Airport Café and made arrangements with Todd for his famous Friday night steak dinners for our crew. I always kid Todd that he serves the best 1-pound ribeye on earth on a paper plate!.........And I'm not wrong. Steak, spud, salad and bread for $25 bucks a plate! A bargain!
We picked up three 18-paks of beer, to the tune of $38.00 each, and headed back to our digs. Josh skillfully got all 54 cans inside the little refrigerator. But it took every inch of space to do it. And there was already a bunch of cans present. Stephen was very impressed when Josh opened the door. The Man-Cave was stocked up!
Brett and Holley Gibbons, Manzie, Stephen and Melony and Josh and I rounded out the dinner crew. I walked over to McQuires and got an 18-pack of Miller Lite for a table decoration, and we were in business! The food, on paper plates as expected, was excellent!
After dinner we headed for the Man-Cave, sans the women, and Josh and listened to the tails of the Alaskan Bush until past 2am. It had been a very relaxing day around our favorite place on the Trail: McGrath!
---
---