Sat., March 8, 2014
Iditarod snowmobile Diary: Day 9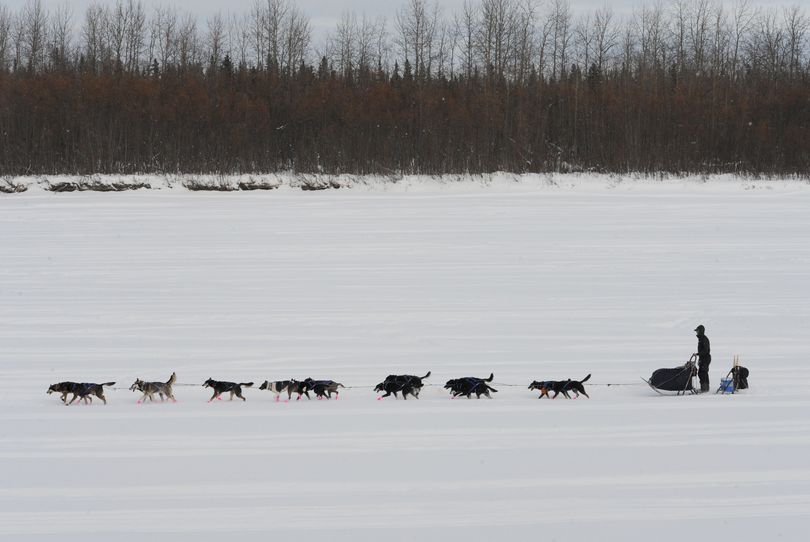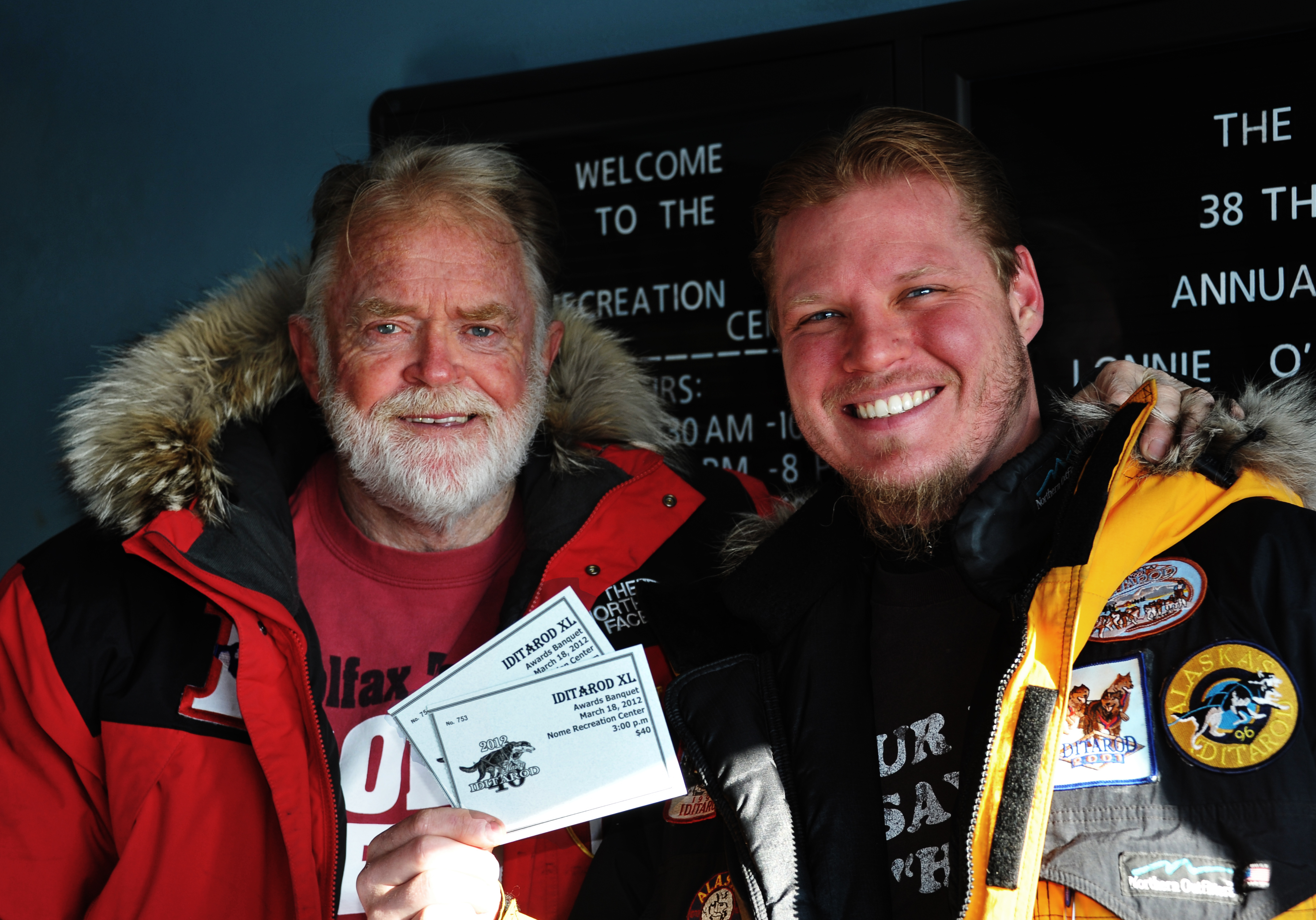 SNOWMOBILING -- Bob Jones of Kettle Falls and Josh Rindal of Spokane are repeating their effort to follow Alaska's Iditarod Sled Dog Race by snowmobile in February and March 2014.
See the complete diary and photos from their 2012 trip -- which marked Jones's 14th time on the Iditarod.
Click "continue reading" to see Jones's diary from Day 9 of their 22-day 1,400-mile adventure in 2014.
Below are links to each of the other diary posts and photos of their trip on the Iditarod Trail.
Day 9: (March 8, 2014) Saturday
McGrath, Steph's Man Cave, -21º at 8 a.m.
Today was a perfect day in McGrath! The sun shone brightly out of a clear, blue sky and the solar power was incredible. It probably never got much above zero, but it was T-shirt weather until sunset. The absence of any wind made for a classic day.
Steph fixed us moose steak and eggs for breakfast and it was delicious.
Around noon, Josh and about 6 others went for a long snowmobile ride up to Steph's fall moose camp. I rode to the Airport Café in search of some effective wireless.
I still didn't have enough power to send many jpeg photos. But I got the diaries caught up and sent about 15 low-res photos out.
The race has moved up-trail and past McGrath already, and the little community is going back into hibernation. The Airport Café was only open for coffee and to provide a place to get warm to the few Iditarod people who are still here waiting for flights to take them to checkpoints toward Nome.
I completely used up a 100% battery charge and came back to the cabin at 6pm. Josh and the crew came in just after me, and we went to the house for some of the best tacos I ever ate.
After dinner,six of us came back to the ManCave. By 4am we had polished off every single beer in the refrigerator while Josh and I listened to the McGrath boys tell their great stories of life in the Alaskan Bush. The best part about running out of beer was that everybody bailed out of the cabin. Josh and I were both sound asleep before they got out of sight.
---
---