Thu., March 13, 2014
Iditarod snowmobile Diary: Day 14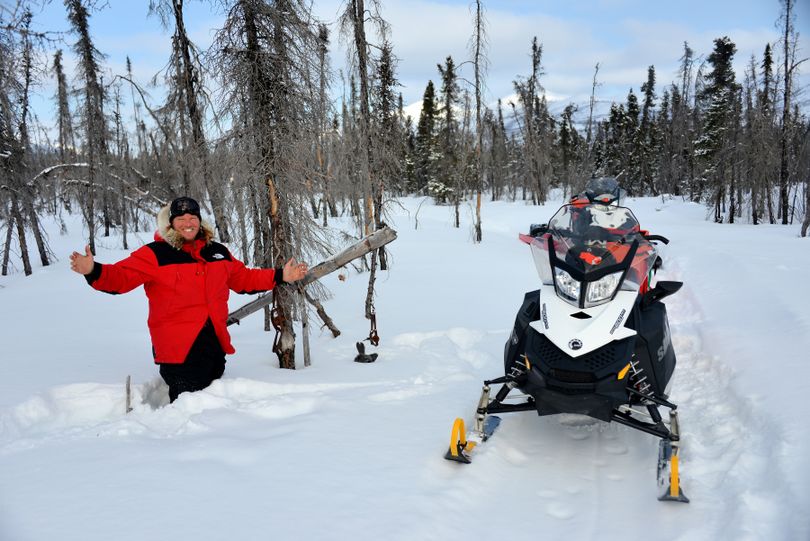 SNOWMOBILING -- Bob Jones of Kettle Falls and Josh Rindal of Spokane are repeating their effort to follow Alaska's Iditarod Sled Dog Race by snowmobile in February and March 2014.
See the complete diary and photos from their 2012 trip -- which marked Jones's 14th time on the Iditarod.
Click "continue reading" to see Jones's diary from Day 14 of their 22-day 1,400-mile adventure in 2014.
Below are links to each of the other diary posts and photos of their trip on the Iditarod Trail.
Day 14: (March 13, 2014) Thursday
Tripod Flat BLM Cabin to Unalakleet, warmer!
Without a proper damper in the stovepipe, the stove was impossible to control. I finally resorted to keeping a very small fire in it, which required feeding wood often. I didn't get much sleep, but the fire never went out. Mark and Silas snored loud enough to wake the dead most of the night.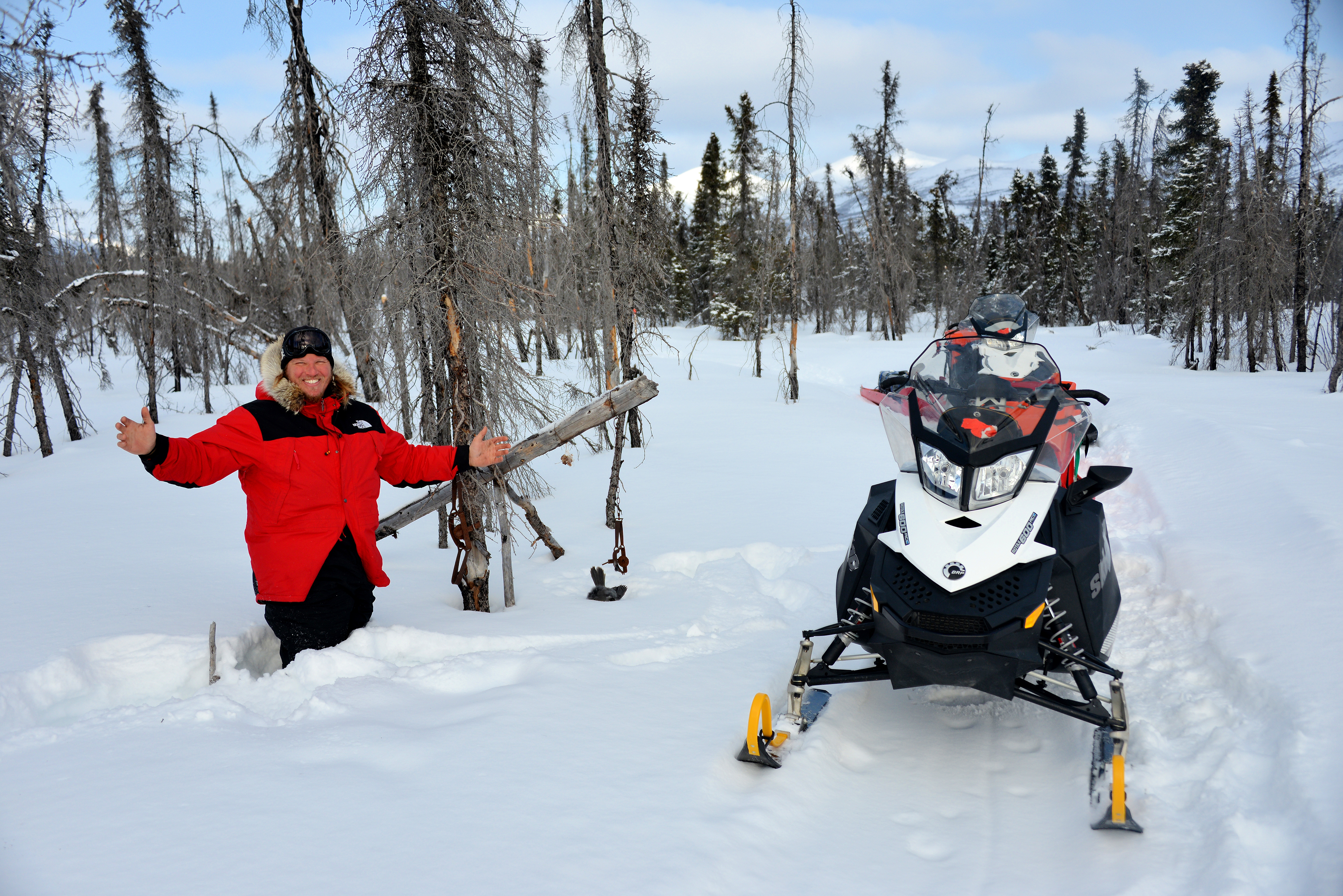 A fine mist of snow was coming down when daylight arrived, and there was about 4-5 inches on the ground at the cabin.
Mark and Silas packed up their meager gear and made ready to head south into the storm. They will have an easy time of it as far as Kaltag, but once they hit the Yukon there it might be a little more difficult. It will depend mainly on the quality of the light. They finally rode off at 11am.
I told Mark that he might think about taking their day in steps. They can always spend the storm in Kaltag, Nulato, Galena or Ruby. They can choose whichever place seems the most likely for a lay-over.
I took a nap while Josh shoveled a trail to the outhouse and worked around the cabin. We had a couple of cups of coffee, shut the door, and rode off at 2:30pm. Tripod Flats is a tough place to leave. And leaving in a storm just serves to make iot more so.
The snow provided a nice cushion to the trail, and it was the very best weather phenomenon we could have expected. The whole country toward Nome from Tripod Flat had been Bare and brown just yesterday. And it had been that way for 3 months. Mark and Silas reported a washboard-like situation when they came over the trail last night.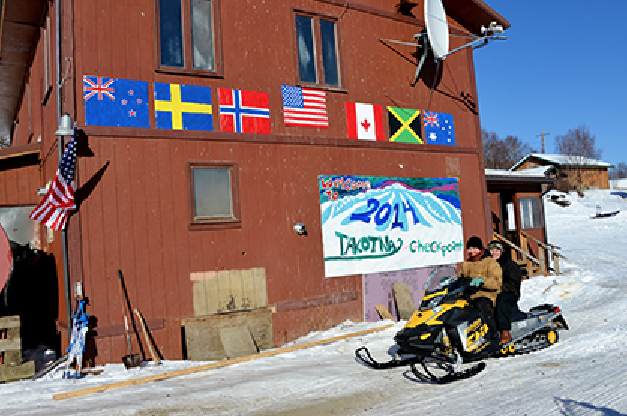 Today it was a different world! The snow got deeper and deeper, until we had 8-10 inches covering our trail. Josh rode in front most of the way, and we made excellent time.
We got into some minor overflow as we rode off the Unalakleet River and into town at 6:30pm. We didn't lose any time getting to our destination: Maggie's Sleep Inn.
We had had some fantastic experiences here in prior years, and it is one our favorite places to camp on the trail.
Maggie was standing on her front porch when we rode up. She had been expecting us for most of the week due to the fact that I had failed to call her with the details of our arrival. Our rooms were ready. And, best of all, we were invited to partake in a giant kettle of moose stew at her place next door. Our old pal Greg Somsted would be there.
Tony xxxxxx saw is pull in off the ice, and he almost beat Josh and I to Maggie's. Tony is one of the mainstream Unalakleet natives and we had gotten to know each
other pretty well over the years. We had a short but very nice chat as Maggie handed us the keys to our rooms. Tony told us the winter had been so mild that snow was replaced by rain. He filled his snow machine with fuel in October, and
hadn't been able to ride for over 100 days since that time. Everyone was ecstatic about this snow storm. Including Josh and I!
Greg got to Maggie's with some photos taken of the country just yesterday morning. There wasn't a molecule of snow in sight.
We visited until 1am, when Josh and I came back to the 8-room motel and hit the hay.
---
---