Mon., March 17, 2014
Iditarod snowmobile Diary: Day 18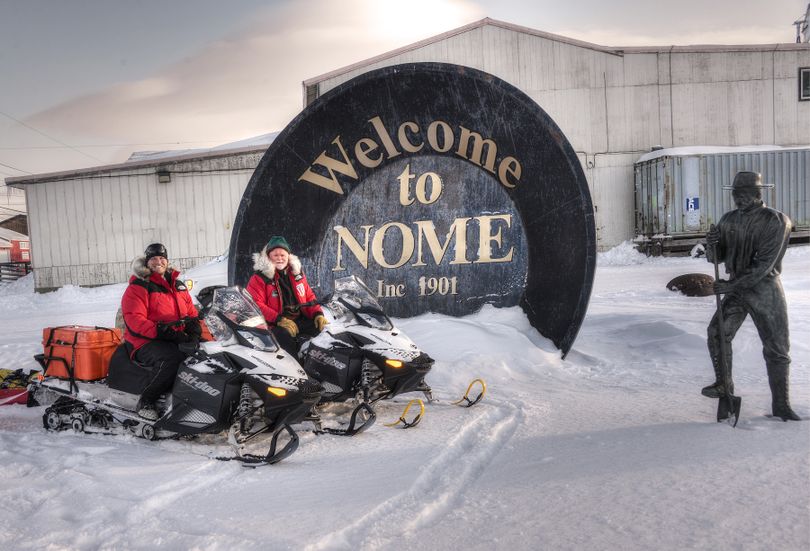 SNOWMOBILING -- Bob Jones of Kettle Falls and Josh Rindal of Spokane are repeating their effort to follow Alaska's Iditarod Sled Dog Race by snowmobile in February and March 2014.
Click "continue reading" to see Jones's diary from Day 18 of their 22-day 1,400-mile adventure in 2014.
Day 18: (March 17, 2014) Monday
Nome Aurora Inn, high winds and heavy snowfall
We awoke to a day that we were glad didn't occur yesterday: High winds and heavy snowfall!
But here we were, safe and sound in the Aurora, with nothing pressing to do for the entire day. Our toughest chore of the day will be to walk the seven blocks of Front Street to the Polar Cub for breakfast! Let 'er Blast!
This is the sum total of today's diary!
The trip isn't finished yet: We still have a 250-mile ride back to Unalakleet beginning in the morning.
---
---