Wed., March 19, 2014
Iditarod snowmobile Diary: Day 20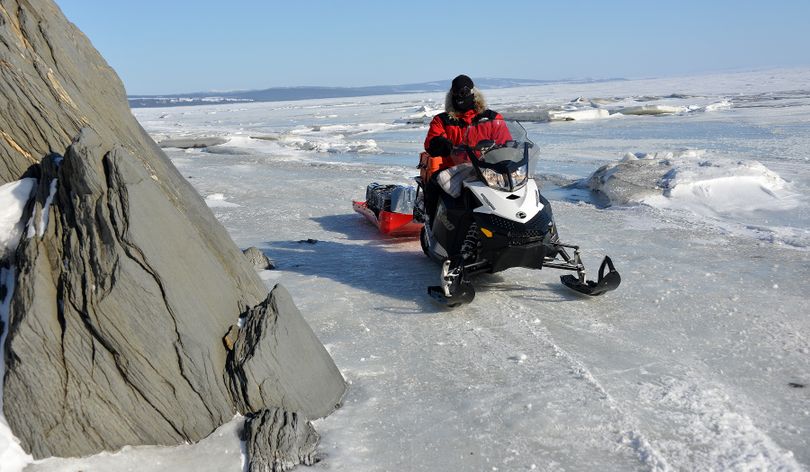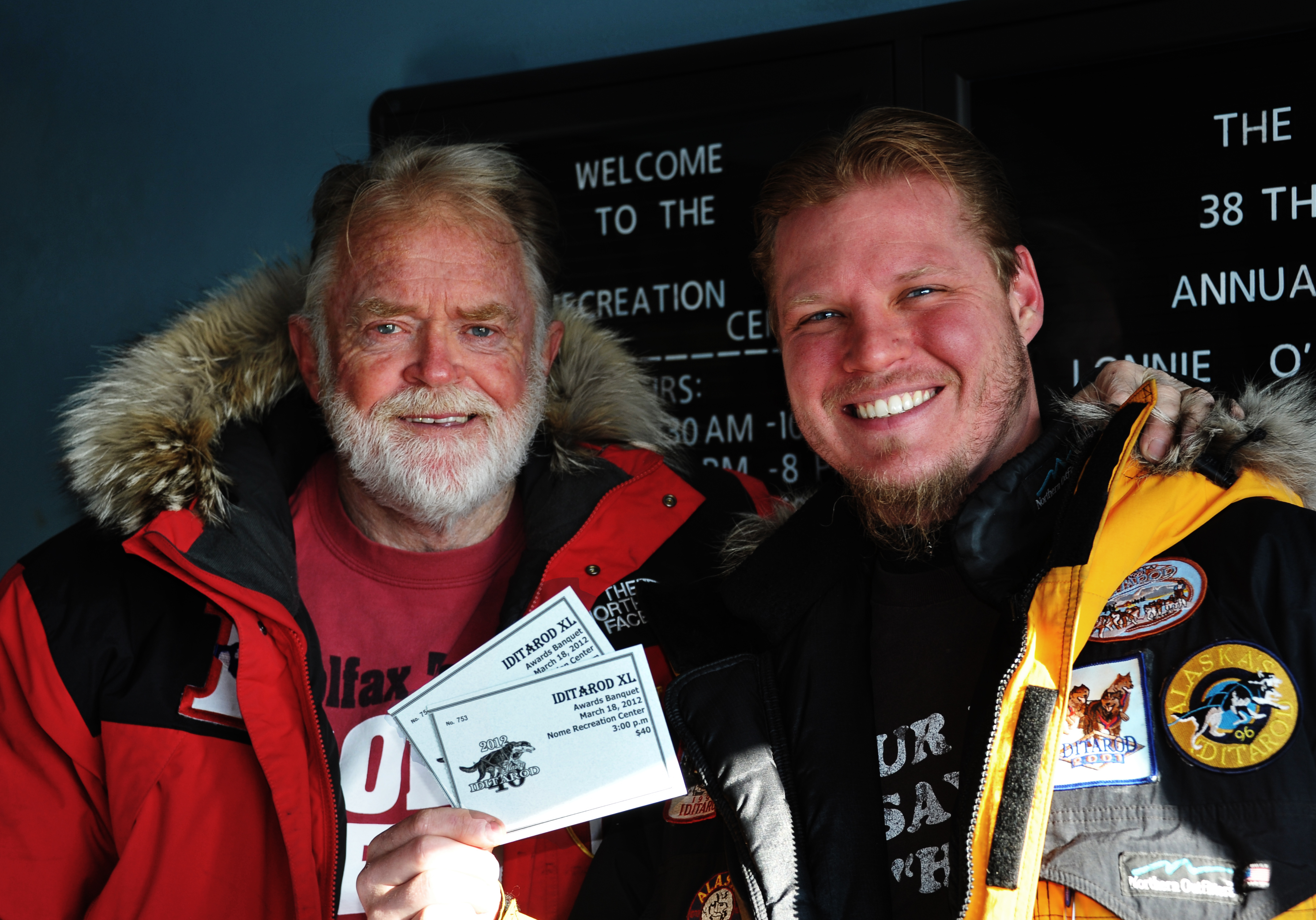 SNOWMOBILING -- Bob Jones of Kettle Falls and Josh Rindal of Spokane are repeating their effort to follow Alaska's Iditarod Sled Dog Race by snowmobile in February and March 2014.
See the complete diary and photos from their 2012 trip -- which marked Jones's 14th time on the Iditarod.
Click "continue reading" to see Jones's diary from Day 20 of their 22-day 1,400-mile adventure in 2014.
Below are links to each of the other diary posts and photos of their trip on the Iditarod Trail.
Day 20: (March 19, 2014) Wednesday
Elim School Library to Unalakleet, +2º clear and calm
After a 7:30pm arrival, after a classic 115-mile ride from Nome, we quickly found the janitor and were shown our quarters in the school library. It was gym night, so up until 9pm there was some traffic and some company. The local kids came by in numbers, and we were surprised to find that some of them knew both of our names from the brief stop we made at the store for fuel a few days ago.
Josh found some hot water in the kitchen, and 1 ½ Mountain House Turkey Terrazinis apiece made for a great dinner.
I worked on some photos and yesterday's diary until midnight, when I flopped onto my pad on the floor.
At about 4:30am I got one of the 'leg cramps from hell' on the inside of my right thigh. I screamed for Josh to get my 'cramp rope' out of my shaving kit, which probably scared him half to death……The rope didn't work well, and the dreaded cramp did it's thing for a long time. I was drenched with sweat when it finally decided to give it up a half-hour later.
The weather from here to Unalakleet looks to be perfect for our 115-mile ride today: Clear, calm and +2º at 8am. Daytime highs will likely be in the +10-15 degree range, with little wind. It doesn't get any better than that!
We got fuel and rode out at 11:10am. We ran into 'Paul' at the store. After my machine burned up a few miles north of here in 2007, Paul and his wife had me to their home while I waited for a late-afternoon flight to Nome. I took some pictures of his family during that wait, which I printed and left at the store for him on a later trip. Today was the first time I had seen him since then. He was very grateful for the photos. And, he told us that it was his brother who had gotten into some very deep overflow on the Quik River yesterday and had to be rescued. They were going out to salvage his snowmachine today.
The trail south from Elim follows the old roadway to the long-abandoned Moses Point FFA station this year. When the road ends, the trail continues to parallel the beach until it swings inland to the Quik River Shelter Cabin. The wind from the west had smoothed the trail and we could run at 25-30mph most of the time. Typically, this area has some fierce winds coming from the north, which cause deep, hard cross-drifts, making for a rough, slow ride. Conditions today were the best I'd ever seen in this area, and were much better than when we came north a few days ago.
We had a fantastic ride the 46 miles from Elim to Koyuk. Maggie had phoned us while were in Nome to tell us that a guy who worked for the school in Koyuk might be interested in one of our machines, so we looked him up. He seemed very interested and told us the he would be in UNC in the morning and would let us know then.
At Koyuk the trail turned from straight east to straight south.
And today it was hard for us to fathom that this section of trail could be so much improved over this exact same section on our way north just five short days ago. At that time we were in a blizzard in the night searching for almost non-existant trail stakes. Today it was calm, clear and the trail was superb. And the stakes were everywhere. The exact same stakes!
---
---