Fri., March 21, 2014
Calm before runoff beckons fly fishers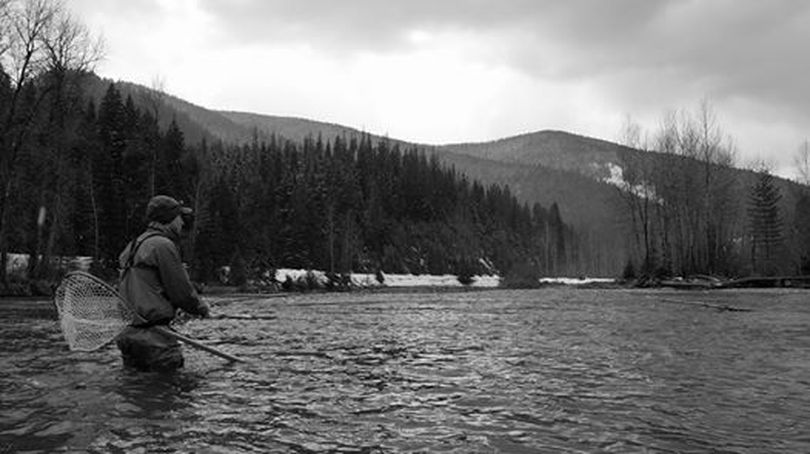 FISHING -- Skies are clearing, river flows are down -- we're entering the window of opportunity to fish hatches that flourish before runoff. Here's a post from Sean Visintainer, a Spokane Valley guide who was on the local favorite North Idaho cutthroat stream on Thursday (photo above).
Quick walk and wade today on the North Fork of the Coeur d'Alene. River has come down nicely and there are some soft pockets to fish right now. Oh... and the fish were cooperative too!

Used darker, heavy colored streamers on sink-tips... not too picky on which one. Hot pink San Juan, too, for nymphing. We weren't up for too long so we didn't change up much.

We drove up to Shoshone Work Center where they stop plowing. Caught fish all the way up.
---
---