Sun., March 30, 2014
Iditarod snowmobile Diary: Day 21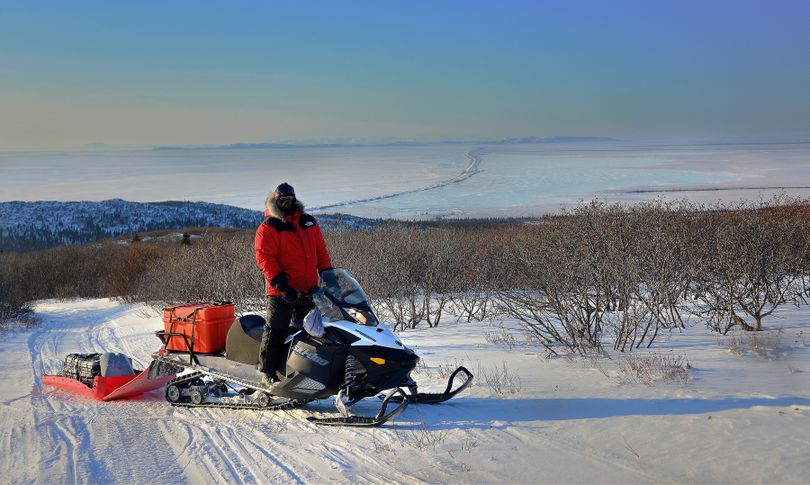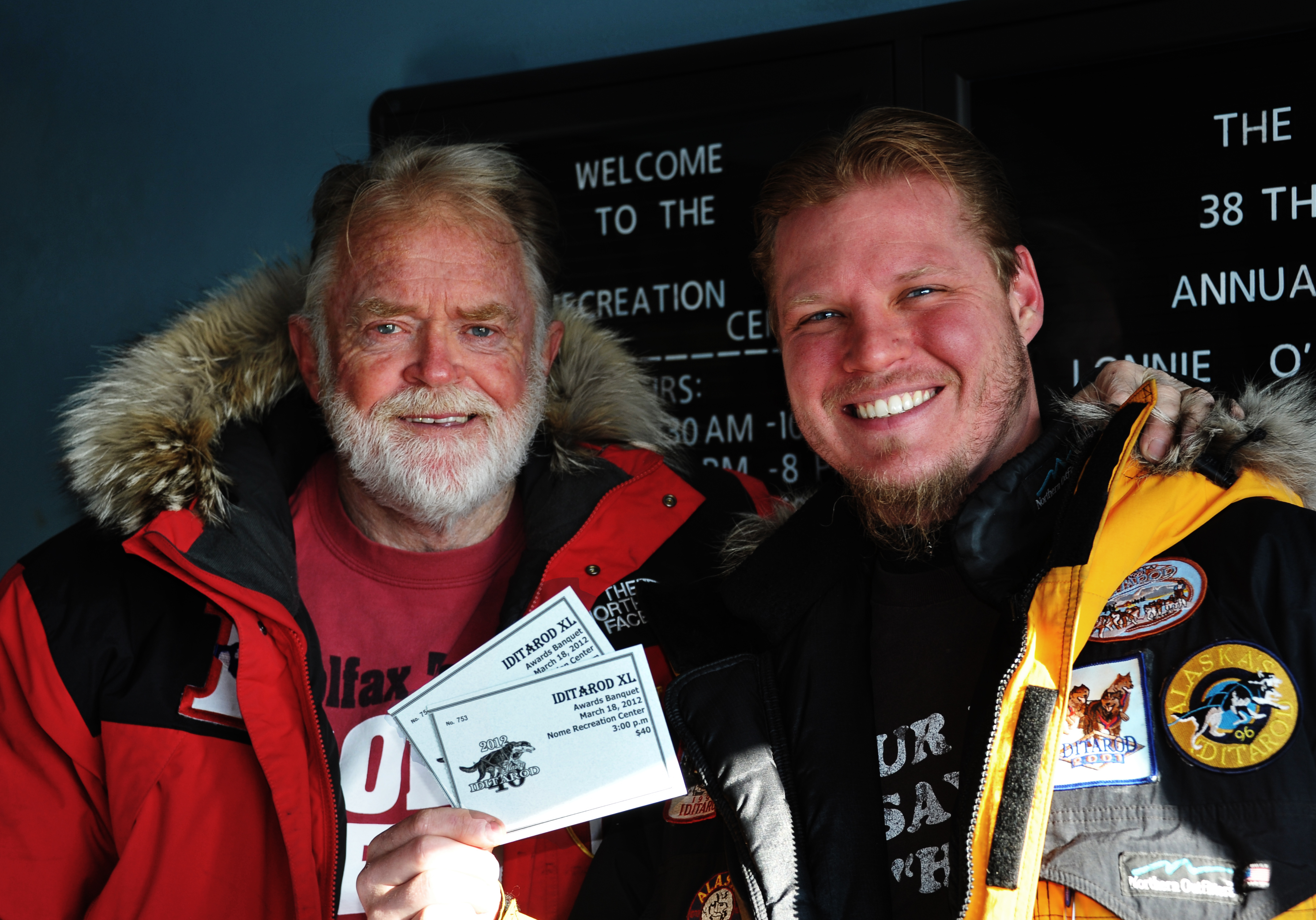 SNOWMOBILING -- Bob Jones of Kettle Falls and Josh Rindal of Spokane have repeated their effort to follow Alaska's Iditarod Sled Dog Race by snowmobile in starting in February and finishing on March 21, 2014.
They endured bitter cold, treacherous ice, whiteout conditions and a hill so steep they needed a winch.
"It's not a wildly popular thing to do," said Jones, 74, noting that only one other snowmobiler did the entire route this year. "But it's one of the greatest pleasures I've had in my life for two reasons: the land and the people."
ALSO:
Click "continue reading" below to see Jones's last diary post from Day 21 of their 22-day 1,400-mile adventure in 2014.
Below are links to each of the other diary posts and photos of their trip on the Iditarod Trail.
Day 21: (March 20, 2014) Thursday
Unalakleet, clear and windy
It felt so good to just kick back and enjoy the leisure day that we did just that!
We dried out our plunder and packed our boxes for their trip home via the US Mail.
And we went out to NAC/Everts Air to arrange for our snow mobiles to be air freighted to Anchorage. The cargo plane will be in route tomorrow. So we need to have the HazMat details, along with the actual machines, delivered today.
We put the 5 well-packed boxes into my tow sled for the run to the PO, while Josh and Maggie followed in her truck. They all made the 70-pound weight limit with plenty of room to spare. Between us we shipped all our gear for the trip @246 pounds combined.
From the PO we went to the freight company and checked in our machines and tow sleds. Easy deal!
Then we went to the store for three big, greasy pizzas for dinner.
The effort of packing up for the trip home seemed pretty simple compared to the efforts of the days we had put in along the trail.
I took a nap and then joined Maggie and Josh for dinner.
Joe, who wanted to buy one of our machines joined us. He had some great stories about the old days of the herring boom around UNC. He is on his way to Arizona to buy his 5th Harley on Ebay. He will ride it up the Alcan, and then will store it with the other 4 machines he has stored in Anchorage.
I went to be at midnight.
---
---