Fri., May 16, 2014
Idaho treats novices to fishing, complete with gear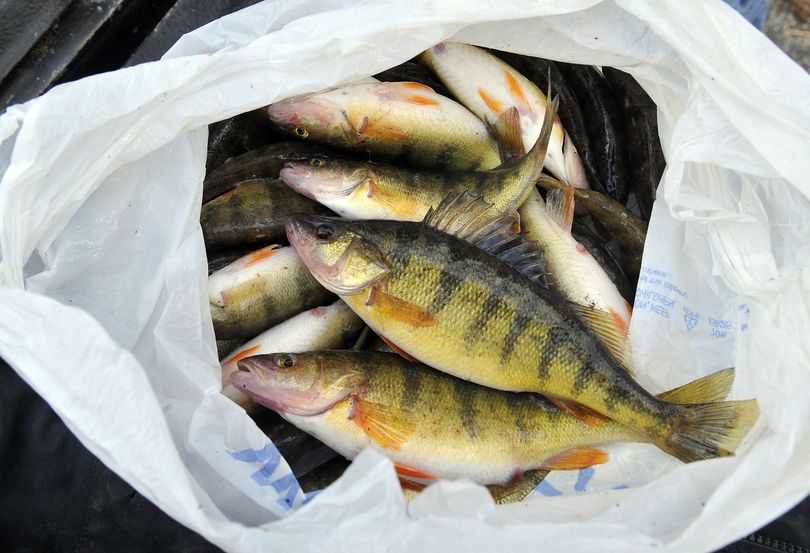 FISHING – An Idaho "Take Me Fishing" trailer is geared up for another season of introducing people to the sport of fishing at Panhandle lakes.
The trailer is filled with rigged up fishing gear and bait the Idaho Fish and Game Department loans for free. The trailer already has been at several lakes, including Fernan Lake on Saturday.
Next stop: Fernan Lake on Saturday, May 17, 10 a.m.- 3 p.m.
Kids and adults, residents and non-residents, can fish without a license during the hours of the events if they sign in at the trailer. All other rules such as size limits and daily bag limits apply.
Idaho children 13 years old and under can always fish for free. These events give their parents, older siblings and friends the opportunity to try fishing without purchasing a license.
Info: (208) 769-1414.
Other dates, running 3 p.m.-6 p.m. unless otherwise indicated, include:
May 21, Rose Lake
May 28, Perkins Lake.
May 31, Steamboat Pond, 10 a.m.-3 p.m.
June 3, Dawson Lake.
June 5, Hayden Lake Sportsman Park.
June 7, Hauser Lake, 10 a.m.-3 p.m.
June 10, Smith Lake.
June 12, Jewel Lake.
June 14, Rathdrum City Park, 9 a.m.-noon.
June 17, Kelso Lake.
June 19, Fernan Lake.
---
---