Fri., Nov. 7, 2014
Birding, fly fishing programs presented this week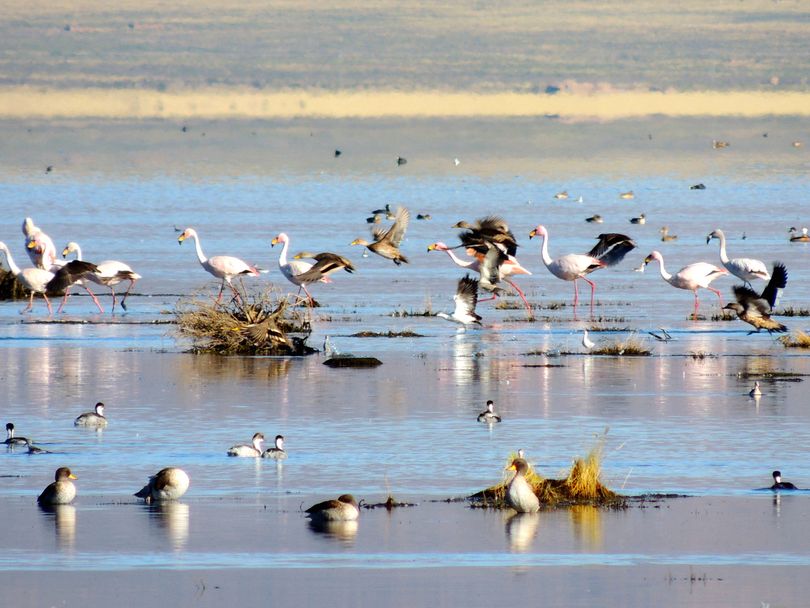 OUTGROUPS – Inland Northwest outdoors groups have drummed up some good stuff for their monthly free programs. Among this week's offerings are:
• Trans-America touring and local bicycling programs will be discussed by three speakers, 6:30 p.m., Monday, Nov. 10, at Riverview Retirement Center, 2117 E. North Crescent Ave., for Spokane Bicycle Club.
• Climate change impacts on Palouse Praire ecosystems, by Sanford Eigenbrode, professor in the University of Idaho's Plant, Soil and Entomological Sciences program, 7 p.m., Tuesday, Nov. 11, at Lutheran Church of the Master, 4800 N. Ramsey Road in Coeur d'Alene, for Coeur d'Alene Audubon.
• Fly Auction, anglers donate hand-tied fly patterns for auction to benefit local fishing education and fisheries conservation programs, 7 p.m., Wednesday, Nov. 12, at St. Francis School, 1104 W. Heroy, for Spokane Fly Fishers.
• "Exploring South America -- The Bird Continent", by Lucila Castro and Peter Morrison of the Pacific Biodiversity Institute, 7:30 p.m., Wednesday, Nov. 12, at Riverview Retirement Center, for Spokane Audubon.
---
---