Fri., Oct. 17, 2014
Salmon ID chart helps Clearwater anglers identify catch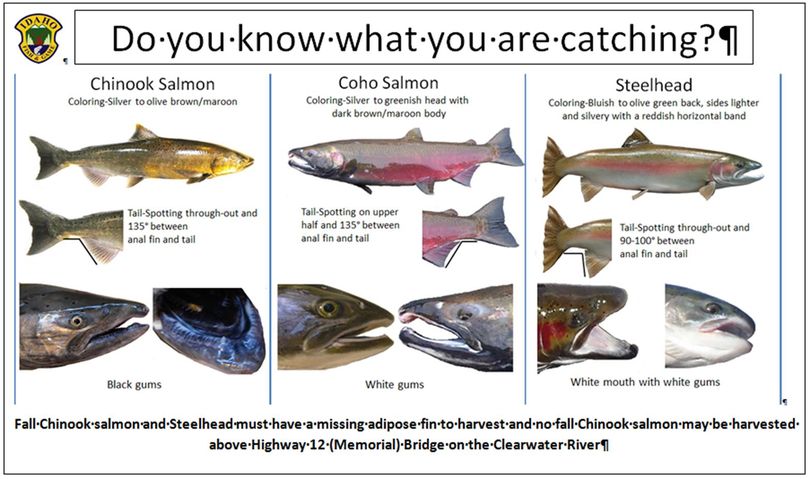 FISHING -- Idaho's first specific coho fishing season opens today on the Clearwater River.
You can keep coho regardless of whether their adipose fins are clipped or unclipped in the mainstem or designated sections of the Middle Fork and North Fork below Dworshak Dam.
But since fall chinook is closed to harvest and unmarked steelhead must be released, anglers must be clear on identifying coho.
This chart should help.
---
---