Tue., Sept. 2, 2014
Sheep moved off private grazing area to prevent wolf attacks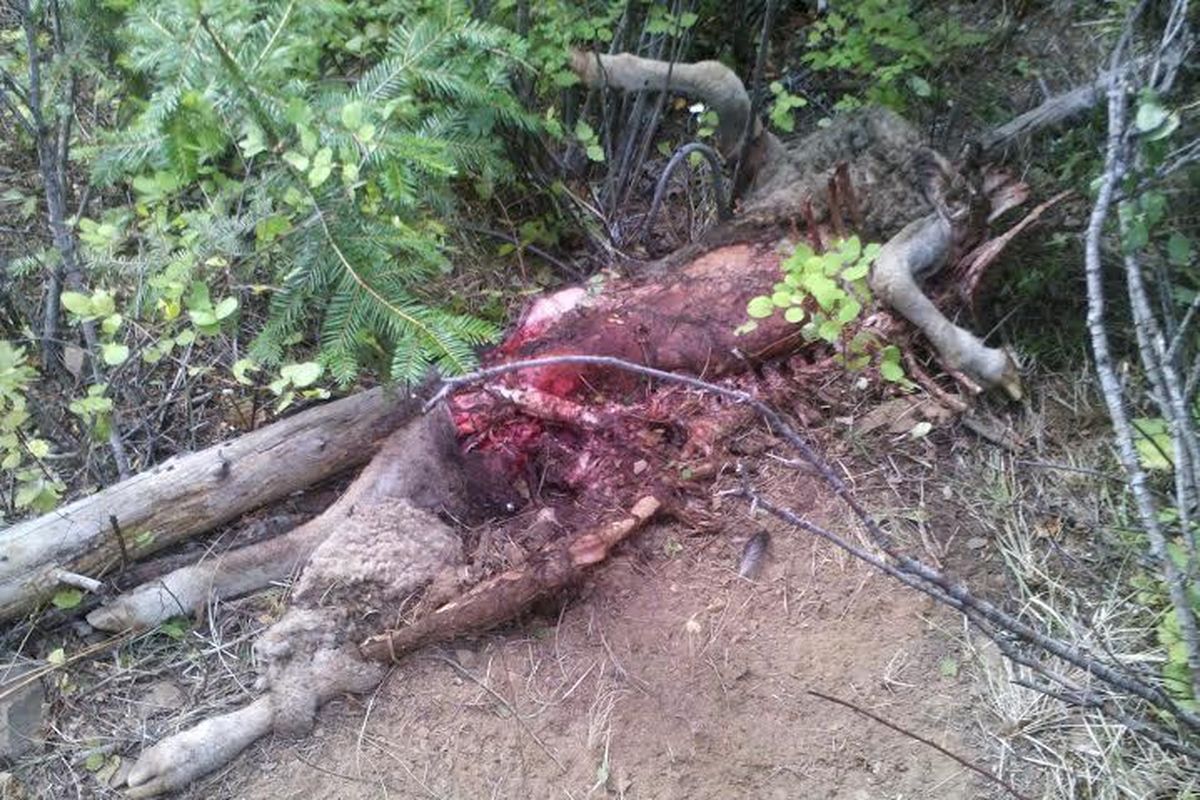 Wolf-killed sheep from Dashiell flock on private timber company land grazing lease in southern Stevens County in August 2014. (Stevens County Cattlemen's Association)
ENDANGERED SPECIES -- Stevens County livestock producers say it's a bad precedent to allow sheep-eating wolves to force livestock off private land.
But that appears to be what happened over the weekend.
After at least 24 sheep were killed by the Huckleberry wolf pack since mid-August, ranchers Dave and Julie Dashiell are moving their flock of 1,800 sheep from their grazing area on Hancock timber company land to their winter range. The move from is six months earlier than normal, possibly leading to more issues for the ranchers down the road.
"If this is the precedent – that Fish and Wildlife refuses to control their animals, that the rancher has to leave – we have a private property rights crisis here," said Jamie Henneman of the Stevens County Cattlemen's Association. "That means anyone that owns land out here … it means you're going to get kicked out, the predator has precedence."
See the story here.
See a subsequent statement by the rancher here.
---
---