Wed., Sept. 3, 2014
Firefighting efforts rob forest health funding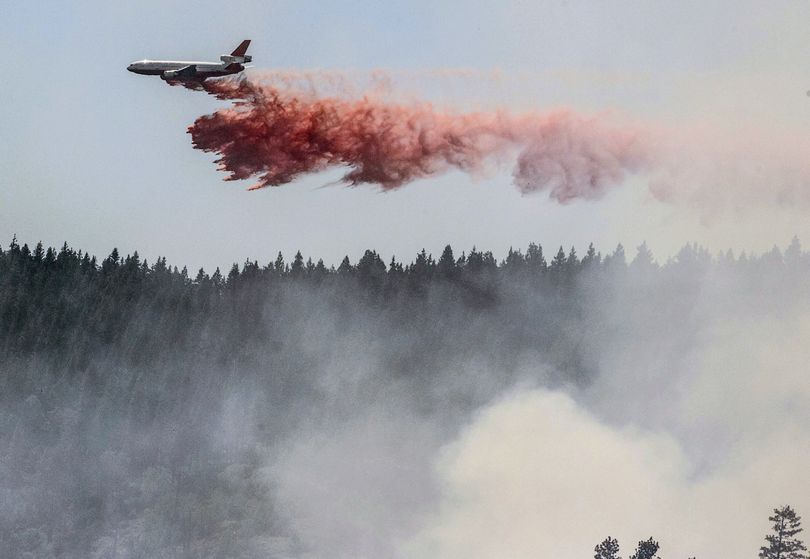 PUBLIC LANDS – National conservation groups are backing a bill in Congress that would help prevent wildfire fighting operations from dipping into funding for forest health and wildfire prevention programs.
"How we account for fire suppression costs in the federal budget absolutely must change if we want better managed forests and fewer catastrophic fires," said Whit Fosburgh, president of the Theodore Roosevelt Conservation Partnership.
In a recent conference call to bring public attention to the issue, Fosburgh and leaders from the American Forest Foundation and the U.S. Forest Service, spoke about the need to get Congress to vote on the Wildfire Disaster Funding Act, which would steer management to preventing fires, improving habitat and preventing catastrophic fires that damage local economies, private and public property, wildlife habitat and recreational opportunities.
"There are a lot of impacts on public lands when it comes to recreational opportunities: campground shutdown, trails shutdown and all sorts of impacts," said Rita Hite, executive vice president, American Forest Foundation.
"We don't borrow regionally, we borrow nationally. This impacts all Forest Service programs across the board," said Robert Bonnie, Under Secretary for Natural Resources and Environment, USDA.
"Anywhere outside the Beltway, this would seem like an academic fight about accounting principles," said Fosburgh, who's based in Washington, D.C. "However, it has very real impacts on all 190-plus million acres of the National Forest System.
"The good news is that there is a fix: the bipartisan Wildlife Disaster Funding Act. The bad news is that Congress needs to act to pass the bill."
---
---