Mon., Sept. 8, 2014
Pacific Fishery panel meets Sept. 10-17 in Spokane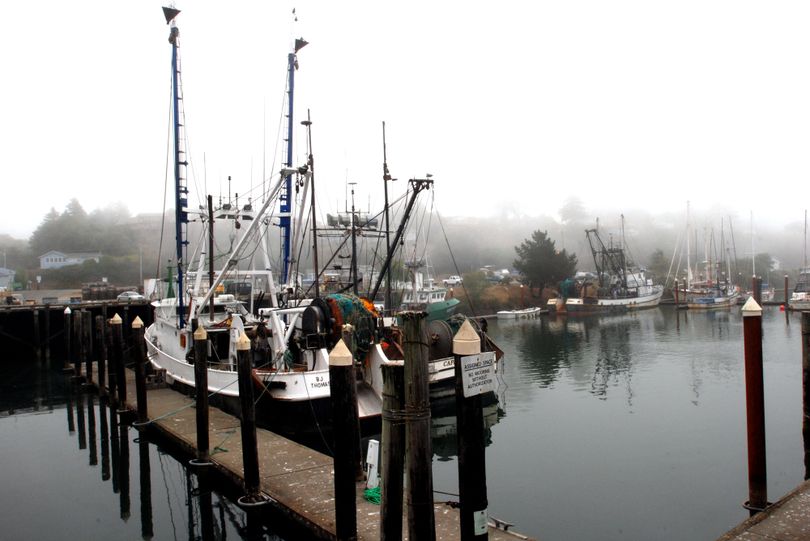 FISHERIES -- The Pacific Fishery Management Council will meet Wednesday for a week-long session, Sept. 10-17, in Spokane to address issues related to groundfish, highly migratory species, coastal pelagic species, salmon, ecosystem management and habitat matters.
Sessions will be held at the DoubleTree by Hilton Spokane City Center, 322 N. Spokane Falls Ct.
The PFMC, which meets five times a year, is one of eight regional fishery management councils established in 1976. The council's decisions have an impact on commercial and recreational fishing.
The 14 voting representatives from Oregon, Washington, California, and Idaho -- assisted by advisory bodies and 16 staffers -- have jurisdiction over 119 fish species in a 317,690 square mile economic zone off the Pacific Coast.
Agenda items for the Spokane meeting include:
Electronic monitoring regulations and seasons for groundfish fisheries.
Protection for unmanaged forage fish.
Fishing permits for swordfish.
Columbia River natural coho harvest rules.
2015 Pacific halibut fishing regulations.
The sessions, which are open to the public, will attract a wide range of interest groups.
Forage fish conservation issues, for example, are key to a wide range of fish species and wildlife, says Erik Robinson of The Pew Charitable Trusts.
The trust's ocean conservation experts will be at the meeting to support "the council's efforts to improve protection of little fish prey fish -- 'forage fish' like sardines, anchovies and smelts -- that eat plankton and, in turn, are eaten by seabirds, marine mammals, and bigger fish like Northwest salmon and steelhead," Robinson said.
"Over the past three years, the PFMC has made steady step-by-step progress to marshal protection of forage fish species that aren't currently managed on the West Coast. Some of these species – like Pacific saury, sand lance, and lanternfish – are obscure to the general public but they occupy a critical space in the middle of the ocean food web," he said.
"Many are already fished heavily elsewhere around the world. So we believe it makes sense for our West Coast fishery leaders to put basic conservation measures in place as soon as possible, before industrial-scale fisheries begin."
See more information and a video on the importance of forage fish for Columbia basin salmon.
---
---