Thu., Sept. 11, 2014
Volunteers needed for river clean-ups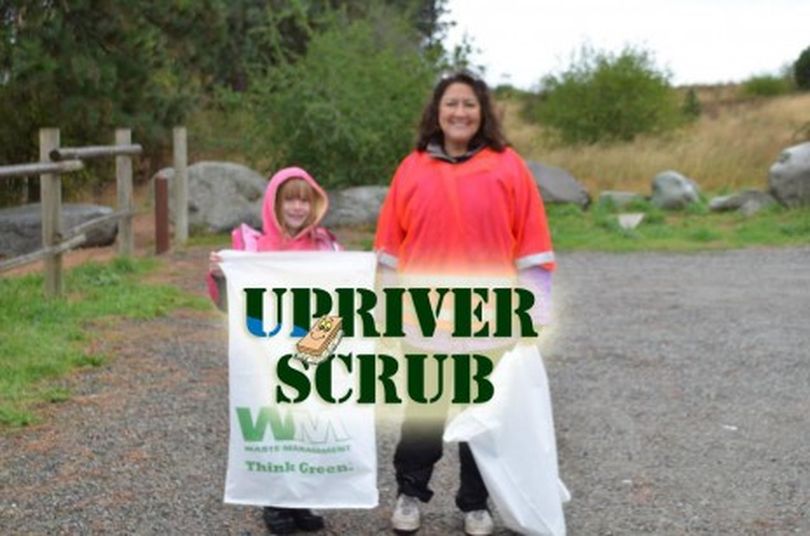 RIVERS -- The big, annual Spokane River Clean-up that's been organized by Friends of the Falls has been tabled this year, but two other worthy river clean-up efforts are still looking for volunteers.
Coeur d'Alene River
Saturday, Sept. 13: The third annual North Fork Coeur d'Alene River Clean-up includes a free barbecue lunch provided by Albert's Landing, prizes for the greatest amount and most unique garbage collected and an appearance by Smokey Bear.
Meet: 9 a.m. at Albert's Landing, 2 miles north of Kingston on the Old River Road.

Free BBQ lunch noon -1 p.m.
The event is organized by the citizens in the North Fork Coeur d'Alene River Watershed Advisory Group and the Idaho Panhandle National Forests as part of their Respect the River program.
"Floaters, campers, and boaters are more aware of the harmful impacts of garbage in and around the river and are taking more ownership in caring for the resource," said Chad Hudson, Coeur d'Alene River District Ranger.
Last year volunteers removed more than 4,000 pounds of garbage from in and alongside the river, said Jason Kirchner, Forest Service spokesman.
"We've definitely seen improvements, but there's still too much garbage along the river, too much glass, and too many aluminum cans littering the river bottom," said Kajsa Van de Riet of the Idaho Department of Environmental Quality. "We need a great showing of volunteers to help clean up the river and demonstrate our concern for this beautiful public resource."
Garbage bags will be provided, but volunteers are encouraged to bring their own gloves and to dress for the conditions. f
Info: (208) 769-3050.
Upper Spokane River
Sept. 27: The fifth annual Upriver Scrub originated by Northwest Whitewater Association will run 9:30 a.m.-1 p.m. between the stateline and Mirabeau Park.
Volunteers will meet at stateline, Harvard Road, Barker Road and Mirabeau Park.
Whitewater club members run their rafts down the river to pick up areas the other volunteers can't easily access by land.
Volunteers will be entered in a raffle for a $200 REI "Outdoor Fun Package" of gear.
---
---