Fri., April 3, 2015
Montana reports decrease in wolves, attacks on livestock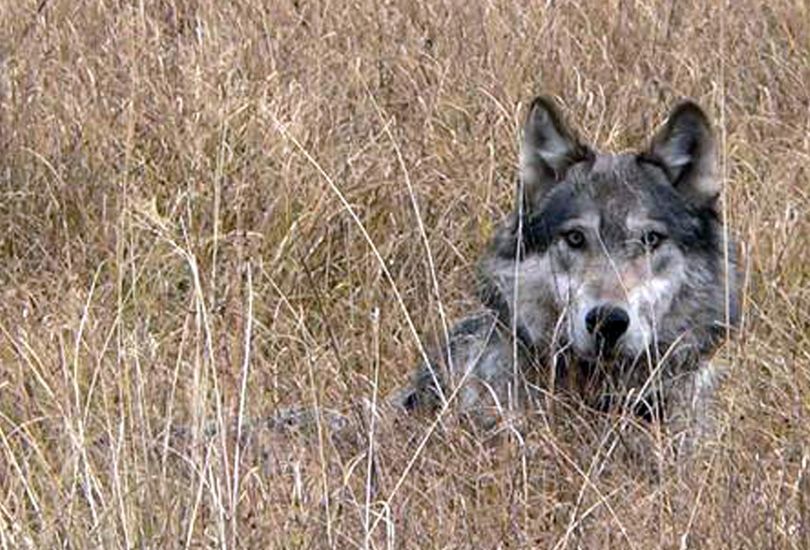 PREDATORS -- Gray wolf numbers in Montana declined 12 percent last year and livestock attacks by the predators took an even sharper drop after four years of regulated hunting and trapping.
Montana Fish, Wildlife and Parks said a minimum 554 wolves were counted statewide at the end of 2014, down from 627 wolves verified in 2013. The actual number of wolves is estimated to be 27 percent to 37 percent higher than the minimum count, officials said.
Montana verified 134 wolf packs, down from152 the previous year, while verified breeding pairs increased to 33 from 28 counted at the end of 2013. The numbers are reported in the agency's annual wolf conservation and management report released this week as required by the U.S. Fish and Wildlife Service.
Livestock attacks by wolves declined 46 percent from 2013, reaching an eight-year low. Officials said 35 cattle, six sheep and one horse were killed.
Montana's gray wolf population peaked at 653 verified animals in 2011. That same year, Congress lifted federal protections for the animals across much of the Northern Rockies, opening the door to licensed hunting and trapping for the first time in decades.
Hunters and trappers killed 206 wolves in Montana during a winter harvest that ended last month.
Overall, FWP Director Jeff Hagener said Montana's wolf population continues to be very healthy and far above federal recovery goals while the state takes action to reduce livestock losses.
The total number of known wolf mortalities during 2014 was 308, down from 335 in 2013, with 301 of these mortalities being human-related, including 213 legal harvests, 57 control actions to further reduce livestock depredations (down from 75 in 2013), 11 vehicle strikes, 10 illegal killings, 6 killed under the newly-enacted Montana State Senate Bill 200, 2 capture related mortalities, 1 euthanized due to poor health and 1 legal tribal harvest. In addition, 1 wolf died of natural causes and 6 of unknown causes.
"Montana's wolf management program seeks to manage wolves just like we do other wildlife—in balance with their habitat, with other wildlife species and with the people who live here," Hagener said.
The recovery of the wolf in the Northern Rockies remains one of the fastest endangered species comebacks on record. In the mid 1990s, to hasten the overall pace of wolf recovery, the U.S. Fish and Wildlife Service released 66 wolves into Yellowstone National Park and central Idaho. Montana and Idaho began monitoring the wolf population, and managing livestock conflicts in 2004. After several court challenges wolves were successfully delisted from Endangered Species protections in 2011.
The delisting of wolves in 2011 allows Montana and Idaho (also Wyoming, to a lesser degree for lack of cooperation) to manage wolves in a manner similar to how bears, mountain lions and other wildlife species are managed, which is guided by state management plans, administrative rules, and laws.
---
---