Wed., April 15, 2015
Forest Service invites more input in Blue Mountains plan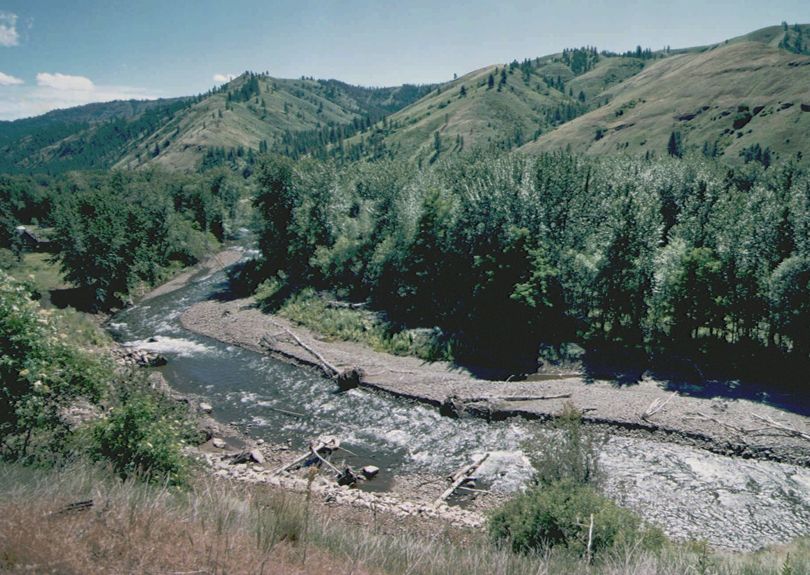 PUBLIC LANDS -- Months of strategy meetings and preliminary public meetings are just the start of the work toward a Blue Mountains Forest Plan Revision.
A series of community-hosted public engagement meetings are being set up by Forest Service officials in Oregon and southeastern Washington the over the next several months as the Malheur, Umatilla, and Wallowa-Whitman national forests work on management plans to guide their operations for the next 15 years or so.
The goal of the upcoming localized meetings is to encourage a dialogue among people with differing perspectives so that they can work together and identify common ground and create potential solutions which can be incorporated in the final Forest Plans.
"Based upon a preliminary review of people's comments to the draft Environmental Impact Statement, we know that there are areas of concern that would benefit from further conversations," Wallowa-Whitman Forest Supervisor Tom Montoya said. "We genuinely want to hear your ideas as we seek to create the best Plans possible for our forests and our communities. This can only happen if we all work collaboratively with our stakeholders, partners, counties, and the public."
"The engagement work we've done so far this year is just the beginning," said Umatilla Forest Supervisor Kevin Martin. "We welcome the opportunity to meet with any and all groups who are interested in helping us bridge the gap among divergent perspectives and finding solutions which will be acceptable to people on both sides of a concern area."
In other words, all people don't agree on management topics such as recommended wilderness, motorized vehicle use, fire management, timber harvest and other management categories.
This is a chance to work out some of the hitches to moving forward.
"There is tremendous value in the public's participation," said Steve Beverlin, Forest Supervisor of the Malheur National Forest. "Through this process, we will learn how the Draft EIS should be changed. We have flexibility for modifying the existing alternatives or developing new alternatives, provided the changes continue to follow all applicable laws, regulations and policies that the Forest Service must follow."
The Draft Environmental Impact Statement (EIS) and the proposed Revised Plans were released in March 2014 for a 150-day comment period. The Forest Service also held more than a dozen public meetings in Eastern Oregon and Southeastern Washington.
For info on engagement events scheduling, contact Melissa Wilson, Acting Public Affairs Officer for the Blue Mountains Forest Plan Revision, (541) 523-1231, email (mwilson04@fs.fed.us).
---
---