Thu., April 16, 2015
Glacier Park lowland camp sites beginning to open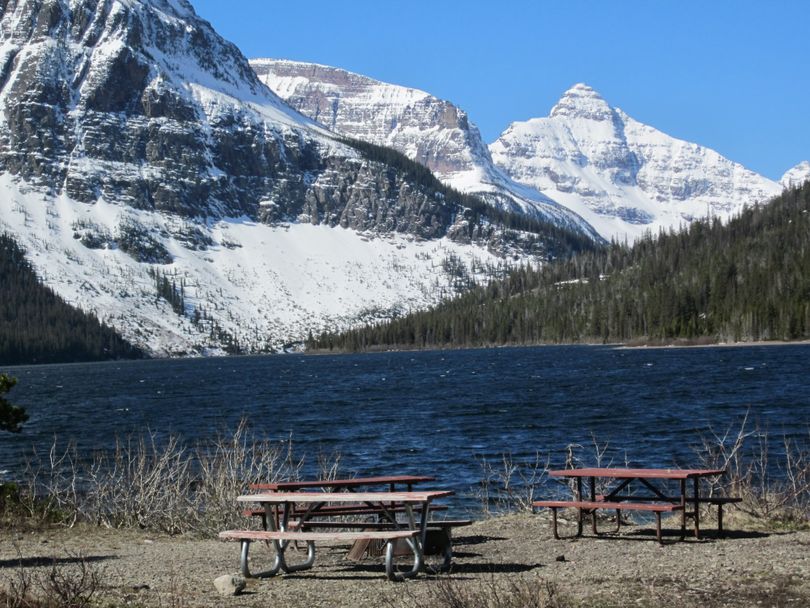 PUBLIC LANDS -- Services remain limited at Glacier National Park, but access is gradually opening earlier than normal as snow recedes.
The road to Two Medicine and a loop of the Two Medicine Campground near East Glacier should be opening this weekend.
Glacier National Park Superintendent Jeff Mow said, "We are pleased to have the Two Medicine area accessible to the public this early in the year." Mow said snow conditions across the park are varied and park personnel are busily working to provide public access.
The St. Mary Campground, located on the east side of the park, is open for walk-in campers only and closed to vehicle traffic, through June 4, 2015. The campground will remain in primitive status, with no flush toilets and no water during this time.
Primitive camping is available in the Apgar Picnic Area through April 30 on the west side of the park.
The Apgar Visitor Center is open weekends, 9 a.m. to 4:30 p.m.
Going-to-the-Sun Road snow plowing continues with the west-side road crew approaching the Big Bend area. Road crews on the east-side have reached the Siyeh Bend area, and are also working in the Many Glacier and Two Medicine areas on projects.
Hiker and bikers can access the Going-to-the-Sun Road past the vehicle closures when plow and rehabilitation crews are finished for the day and on weekends, or as posted.
Find more info here.
---
---