Thu., April 16, 2015
White turkey with black beard comes to hunter's decoy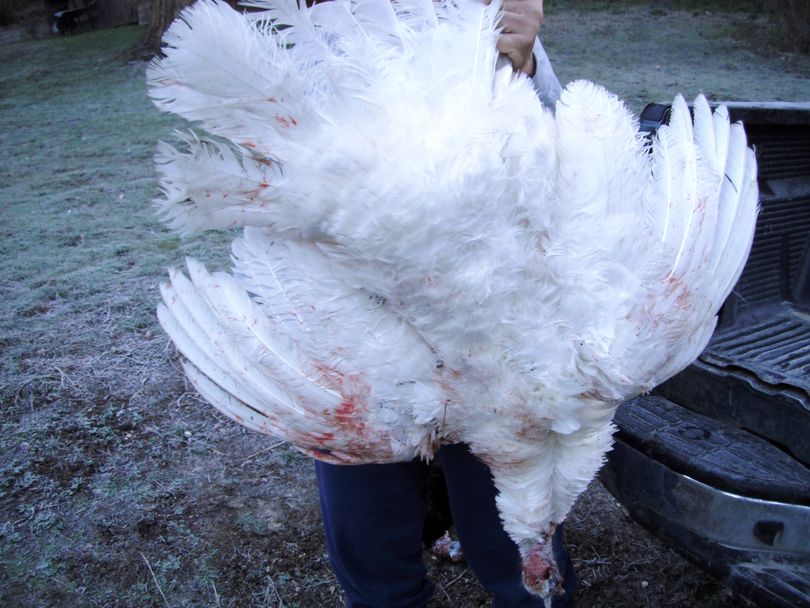 HUNTING -- Here's another unusual report from the April 15 opening day of Washington's spring gobbler season. This one, along with several photos, is from long-time Spokane-area hunter Ivan Lines:
Hi Rich: Enjoyed your turkey hunting story in the paper this morning. I've experienced all of the same trials and tribulations.

I had an interesting hunt yesterday as well. At about 6 a.m. I had a snow white male turkey come strutting into my decoys. He and a normally colored tom were fighting over my hen decoy.

No dark coloring on this bird except for a black 4-inch beard. The eye was dark brown or black so I believe this bird was leucistic rather than an albino.

I've seen pictures of birds with a lot of white on them but never one that was pure white.
The bird hadn't hit the dinner table, yet. No confirmation on whether the drumsticks were white, too.
---
---